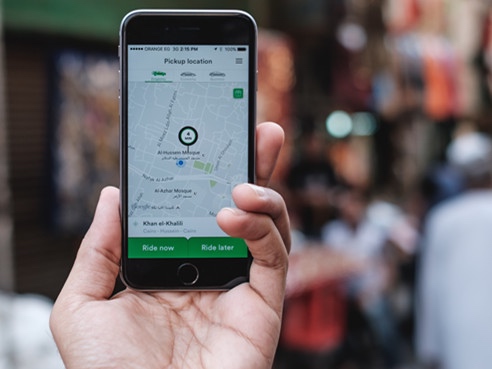 Didi Chuxing has made an undisclosed amount of investment in Middle East and North Africa ride-hailing firm Careem, as the Chinese ride sharing firm intensifies its global expansion while rival Uber struggles with a number of headwinds.
The investment is part of a strategic partnership between the two companies, in which both companies will share information of intelligent transportation technology, product development and operations.
It marks Didi's first collaboration in the Middle East and North Africa, and follows Didi's announcement last week regarding a strategic partnership with Taxify to further expand into Europe and Africa. Last month, Didi and SoftBank Group Corp. agreed to invest up to US$2 billion in Grab, Southeast Asia's largest ride-hailing operator, to aid Grab's expansion in the region.
Founded in Dubai in July 2012, Careem offers a variety of mobility services for more than 12 million customers. It currently has over 250,000 drivers on its platform in more than 80 cities across 13 countries in the Middle East and North Africa, such as Pakistan, Turkey, Egypt, Morocco, Saudi Arabia, the United Arab Emirates, Qatar, Kuwait, Bahrain, Oman, Jordan, Lebanon, and Palestine.
"Didi Chuxing brings leading edge AI capabilities, insight and expertise to our organization as we enter our next phase of growth," said Mudassir Sheikha, CEO and co-founder of Careem. "DiDi's investment is yet another endorsement of the significant regional opportunity to leap-frog traditional infrastructure and improve the lives of people in our communities."
Backed by Alibaba Group Holding Ltd., Tencent Holdings Ltd. and SoftBank, Didi currently has a valuation of US$50 billion. It's the second highest valued private company in the industry behind Uber's US$68 billion valuation.
Didi currently has over 400 million users, and its global framework of collaboration now extends to over 60% of the world's population across 1,000 cities in North America, Southeast Asia, South Asia and South America. The firm also previously invested in Indian peer Ola, U.S.-based Lyft and Brazilian ride hailing start-up 99.