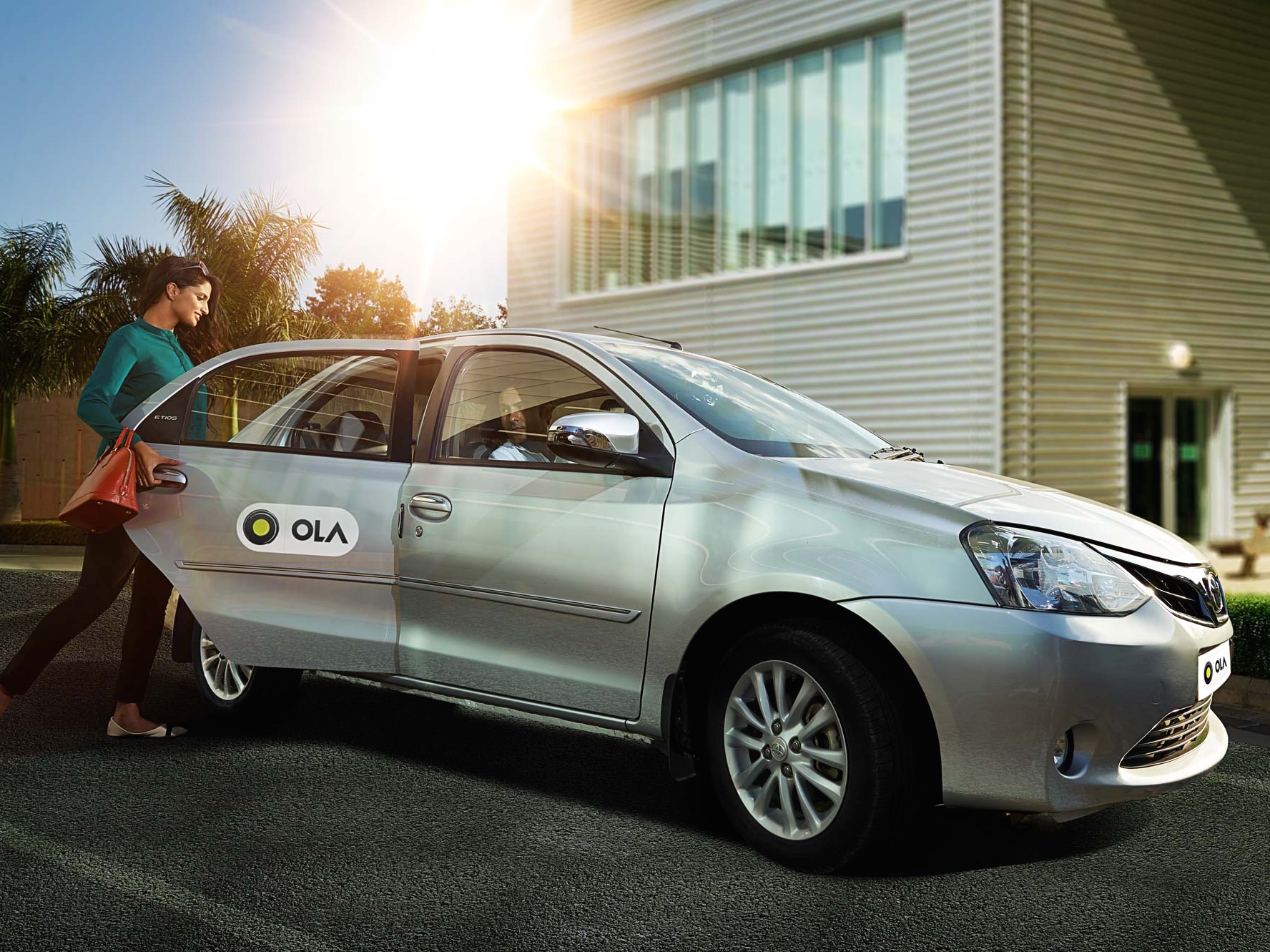 Chinese Internet firm Tencent Holdings Ltd. has led a US$1.1 billion new funding round in Ola, an Indian ride sharing company that boasts 800,000 drivers in 110 cities in the world's second most populous country.
Existing investor SoftBank Group Corp, in addition to new, unnamed U.S.-based financial investors also participated in the round, according to a company announcement.
It is unclear how Ola is valued in the round, though media reports place valuation at around US$7 billion post-money. A company representative declined to comment on valuation when contacted by China Money Network.
Ola said that it is also in advanced talks with other investors to raise an additional US$1 billion as part of the current financing round, resulting in a total fundraising of over US$2 billion.
Founded in 2011, Ola offers 14 different categories of transportation services, including traditional cars, auto-rickshaws and taxis, that cater to various demographics in India.
"Ola's unique local offerings are tailored to India's burgeoning transportation needs," said Martin Lau, president of Tencent. "The strategic partnership with Ola makes it possible for Tencent to be part of the fast-growing ride-hailing space in the country."
Prior to this latest round, Ola had raised around US$1.9 billion, according to media reports. Its previous investors include DST Global, GIC Private Ltd. and Tiger Global.
In 2015, Didi Chuxing, which was known as Didi Kuaidi at that time, said it made an investment in Ola, without disclosing the dollar amount, as part of that company's US$400 million series F round.
Ola said it plans to use part of the latest proceeds to make strategic investments in technology, including artificial intelligence and machine learning applications related to transportation.