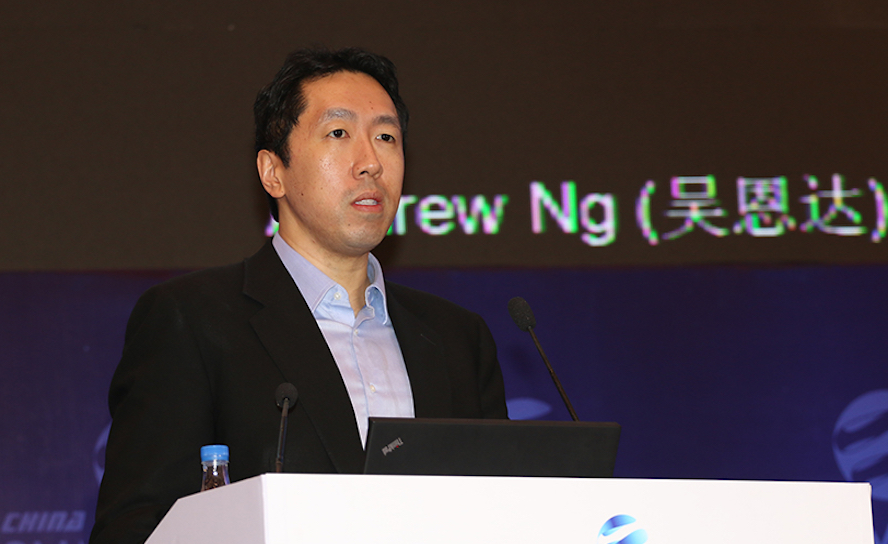 Andrew Ng, former chief scientist at Baidu and one of the founders of the Google Brain team, announced one more initiative to launch artificial intelligence company Landing.ai to focus on the application of AI in the manufacturing industry.
Ng said AI technology is "well suited" to addressing challenges facing traditional manufacturing, including difficulty to control quality and yield, inflexible production line designs, inability to manage capacity and rising production costs.
Landing.ai came after Ng announced the launch of online AI education platform deeplearning.ai and plans to raise a US$150 million venture capital fund to back AI start-ups.
The new AI company is developing a wide range of AI transformation programs, from the introduction of new technologies to reshaping organizational structure, to employee training, in order to transform traditional companies.
In a video posted in the company's website, Ng gives an example of how to train machines to detect a defect in a part in the assemble line. "A learning algorithm dedicated to vision inspection gives consistent result and can work 24/7 and it takes 0.5 seconds to inspect a part," he says.
He also announced that the company has formed a strategic partnership with Apple supplier Foxconn in a post.
"We have been collaborating with Foxconn since July, and are developing AI technologies, talent and systems that build on the core competencies of the two companies. As one of the world's leading technology service providers and a multinational company running manufacturing in several continents, Foxconn provides Landing.ai a platform to jointly develop and deploy AI solutions and training globally," he wrote.
After leaving Baidu in March, Ng is busy with different AI projects. Other than launching deeplearning.ai and trying to raise an AI-focused VC fund, he also joined Woebot as chairman of its board. Woebot, founded by a team of Stanford psychologists and AI experts, uses brief daily chat conversations, mood tracking, curated videos and word games to help people manage their mental health.