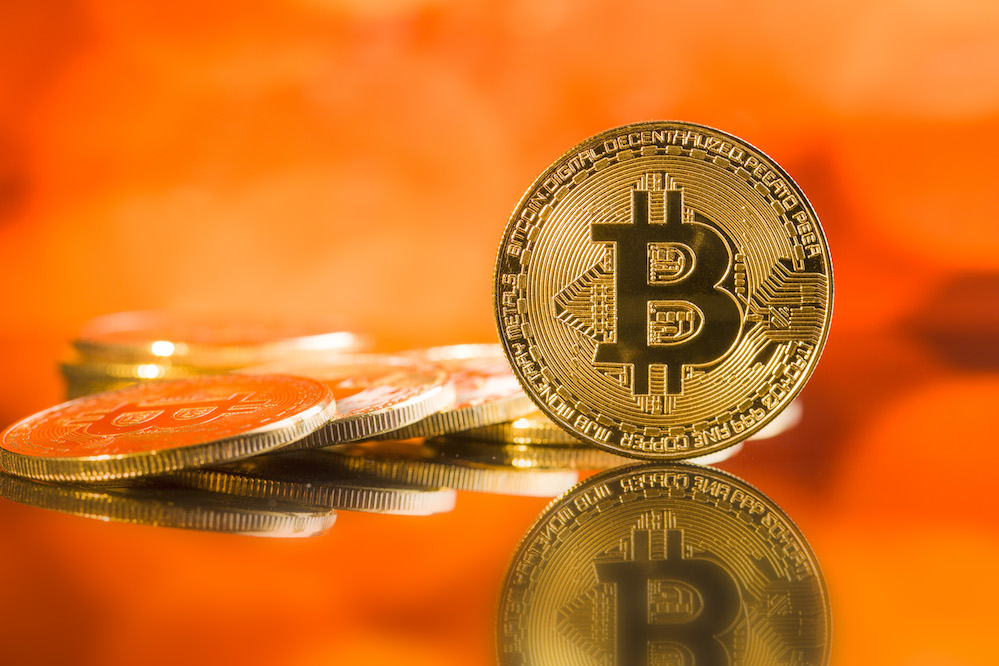 The mood at a blockchain conference in Seoul, South Korea attended mostly by the Chinese crypto crowd this week was a mixture of euphoria, unease and desperation. The plummeting prices of major cryptocurrencies – Bitcoin was down roughly 35% this year – coupled with stricter government oversight and collapsed projects, is casting dark clouds over new token issuances.
"The market condition has weakened significantly from the peak last fall," said the head of a new blockchain project that is in the midst of completing an initial coin offering (ICO), and who requested anonymity, on the sidelines of
the 2018 TokenSky Blockchain Conference last week in Seoul, South Korea. "Our pre-sale is not going so well, and we plan to wrap up the ICO with whatever we can get."
Despite a Chinese government ban of ICOs, which is essentially a way for new blockchain projects to raise capital via issuing new tokens to investors, ICO projects have continued in the Chinese crypto community. Some projects started by Chinese teams are registering entities overseas and target overseas investors to raise capital. Others aim to raise capital from qualified investment institutions in China, instead of from individual investors, which is now prohibited.
There is a clear perception that the window for ICOs is closing, and new projects are scrambling to get token issuance done before it shuts completely. For the dozens of people who China Money Network chatted with, almost everyone is planning or helping one or more ICO projects.
"The whole blockchain market will enter into an ice age this year," said a cryptocurrency investor who asked to be anonymous. "Some major projects will collapse, and those unrealistic projects will be cleaned out from the market place. But solid projects with great teams will still get done, but it needs to be done quickly."
Globally, ICOs as a fundraising method have experienced unprecedented growth. In 2017, over 430 ICO projects around the world raised cryptocurrencies (mostly bitcoin and ethereum) worth a total of US$4.9 billion, according to Crunchbase estimates. That compares to just two ICO projects in 2013.
In China, the latest data from the state Internet monitoring agency reported 65 ICOs as of July 2017 for the year, raising 63,524 bitcoin and 852,753 ethereum, worth around RMB2.6 billion (US$410 million) based on prices last summer. The complete tally for Chinese ICOs in all of 2017 will be much higher, but there is no official data available.
After hyper growth in 2017, the ICO market has witnessed a bloodbath in the value of new token prices and many broken promises. Around 87.5% of tokens listed on cryptocurrency exchanges in 2018 have fallen below their ICO price, according to Coinmarketcap and a Chinese data provider. Around 46% of all ICOs in 2017 have either flopped at the funding stage or have gone out of business since launch, on top of around 13% being "semi-failed," according to a survey conducted by news.Bitcoin.com last month.
There Is Always Hope
For enthusiastic blockchain believers, the current bear market and plummeting prices are clearly temporary. The market upheaval is often compared to the dot com bubble. The argument goes like this: Great companies emerged after the dot com bubble burst in the early 2000s. Similarly, the long-term future for blockchain is bright and this is just the beginning of a revolution that is destined to thoroughly change industries, economies and society.
"Those products that solve real market needs and create new demand will survive, and some may achieve government acceptance and regulatory approval, perhaps in the next five to seven years," Patrick Dai, founder of Qtum, an open source blockchain project that develops a hybrid blockchain application platform, shared on his Wechat account recently. "The Marathon is just beginning. (People) must focus on technology and product itself, cut spending and zero in on maintaining financial health."
Focusing on product is exactly what many blockchain projects are doing. Alan Lee, co-founder of CoinMeet, a project aiming to build a blockchain ecosystem focusing on digital assets, digital identity and digital socialization, said in an interview with China Money Network that he expects users will find his platform appealing compared to traditional mobile Internet apps. "We are creating a new ecosystem where users can combine crypto asset management with social networking, which will be more convenient and more linked to users' daily life." Coinmeet completed an ICO in January. It is launching a gaming decentralized app (dApp) this month, and plans to initiate bio-metrics verification functions to ensure better security to users' crypto assets.
Zhu Xuejiao, founder of Kcash, a one-stop crypto assets management wallet, told China Money Network that he launched Kcash wallet hoping to help users manage their increasingly varied cryptocurrency assets. Currently users need to install multiple decentralized wallets to manage different types of cryptocurrency assets, which is inconvenient. Others leave their crypto assets in centralized exchanges, which brings the risk of being hacked or other security breaches. Kcash plans to launch its own blockchain public chain, aiming to build a financial services equivalent of Alipay for crypto, offering payment, wealth management and other services. Kcash also completed an ICO in January.
Another blockchain project LinkEye, which also completed an ICO in January, is building a blockchain-based credit-sharing alliance. Founder Xu Lei revealed his plans to work with multiple Chinese credit agencies to share blacklisted individuals and enterprises on a blockchain-based platform, which will improve cost efficiency in how credit is assessed.
Perhaps the speech made by NEO's founder Da Hongfei during the TokenSky Blockchain Conference can best illustrate the froth and euphoria in ICOs. NEO, launched in 2015, is the seventh biggest traded cryptocurrency in the world in terms of market cap. With over US$4 billion in market cap, NEO raised 2,100 and 6,120 bitcoins in two phases of its ICO in 2015 and 2016, respectively. Translating to fiat currency, NEO raised US$1.05 million and US$4 million, a fraction of the money being raised by the most mediocre ICO projects lately. In addition, founder Da said that NEO still hadn't spent all the money it raised.
On the other hand, Da Hongfei has grand hopes for what NEO can achieve in the future. He wants to make NEO the world's most popular development platform for blockchain applications. "Essentially, what we are building is like what Cisco does for the Internet, providing an infrastructure for blockchain technology and a smart economy that is digitized, programmable, and trustless." His ambition is for NEO to achieve 100,000 transactions per second (TPS) in 2020. By comparison, Visa can handle up to 24,000 TPS and Mastercard can handle 38,000 TPS.
But for Da and other Chinese crypto entrepreneurs, they will need to survive the coming ice age of the industry in order to achieve their lofty goals.