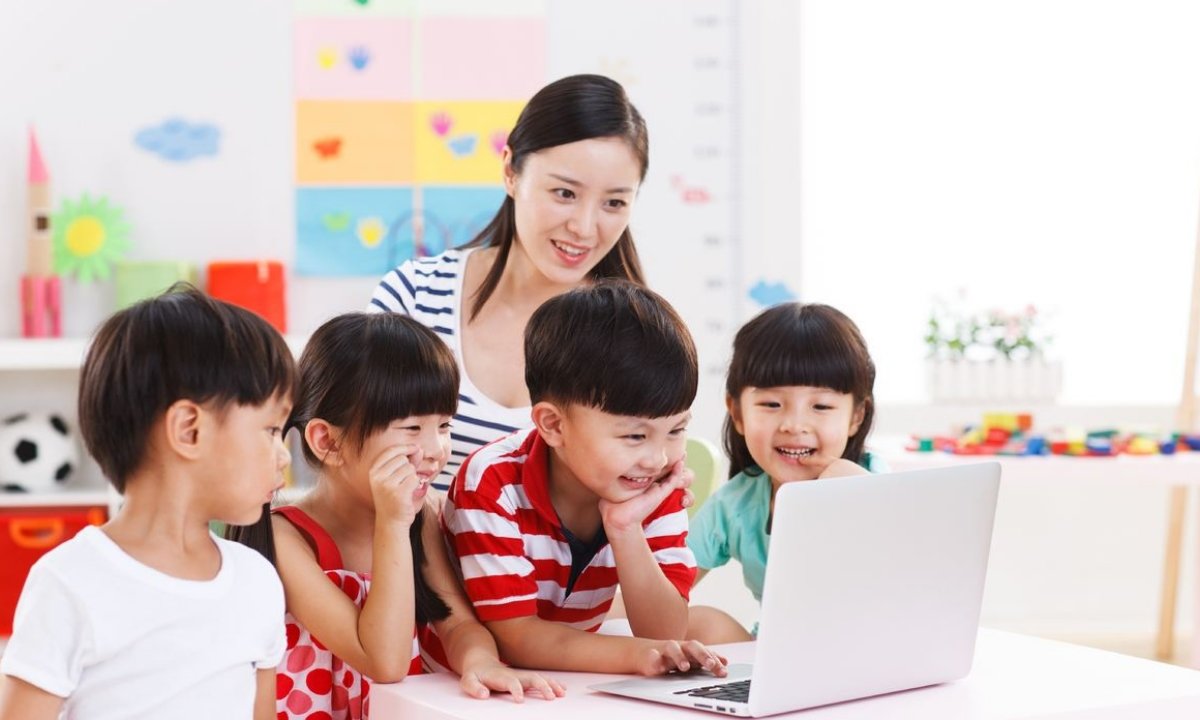 China's relaxed population policy and a cultural emphasis on education have made online education a new favorite for investors. An indicator of this strong enthusiasm is the fact that four Chinese online educational firms have raised a total of US$604.2 million in venture funding this week. 
The biggest round this week is Chinese K-12 online education platform Vipkid's US$500 million series D+ round led by technology-focused hedge fund Coatue Management, Tencent Holdings Ltd, Sequoia Capital China, and Jack Ma-backed Yunfeng Capital.
The round values the firm at RMB20 billion (US$3 billion). The latest round follows a US$200 million series D round Vipkid completed in August 2017.
On Thursday, Weikezhijia, an online platform streaming courses for all subjects in primary schools and high school, raised a RMB25 million (US$ 3.8 million) pre-A round led by All In One Education Group.
On Wednesday, online math educational platform Huohua Siwei raised a US$20 million series B+ round led by Sequoia Capital China, and participated by Northern Light Venture Capital, GSR Ventures, IDG Capital and others. Huohua Siwei provides personalized math course for children aged 3 to 10.
One day earlier, Landi English announced that it has raised a US$80.4 million series C round from undisclosed investors. Landi English is an independent brand of DadaABC, online one-on-one English educational platform. Unlike DadaABC, Landi English adopts a one-on-two model, which allows one two students to study in a small group with one teacher.
Chinese parents place education as the top priority for their children. A HSBC survey conducted in 15 countries and regions found that Chinese parents spent US$42,892 on education, ranked sixth worldwide following parents in Hong Kong, UAE, Singapore, U.S. and Taiwan. This is in contrast to a much lower GDP per capital in China vs. that of Hong Kong, UAE, Singapore and U.S.
More children are expected after China relaxed its population policy. In 2015, China ended its one-child policy and allow parents to have two children. China expects its total fertility rate to rise to 1.8 in 2020 from 1.55 in 2015, and expects its population to grow to 1.42 billion and 1.45 billion in 2020 and 2030 respectively, according to a report by the State Council.
China's K-12 educational market grew 51.8% to a RMB30 billion market in 2017. From 2013 to 2016, the market maintained a growth rate of more than 30%. China's K12 market had 183 million students in 2016, but the number is expected to grow thanks to the relax of China's One-child policy, according to iResearch.
Teaching resources and quality vary greatly across different regions in China, and online teaching provides better access to students in lower-tiered cities. One-on-one online video course is the main driver of the rapid growth in 2017, according to iResearch, which expects one-on-one online teaching will remain the growth driver in the sector for this and next year.