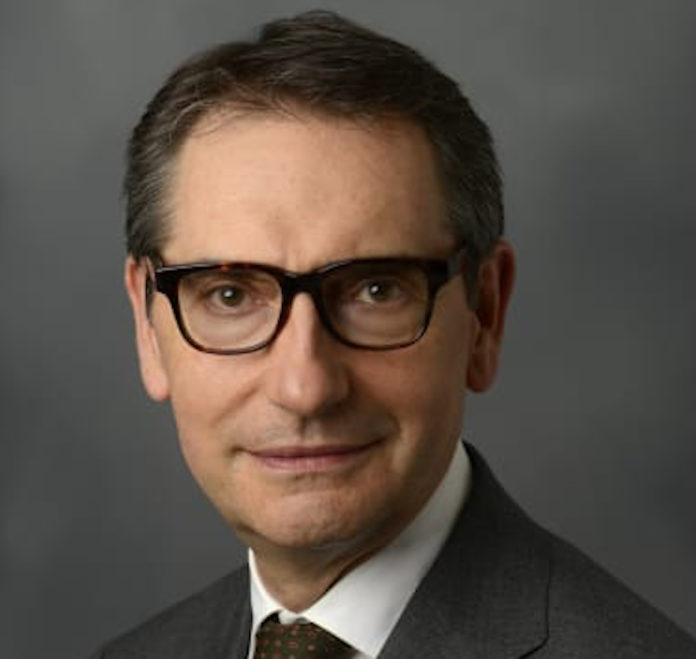 China Money Network's next Hong Kong event is taking place on January 16, 2019 at the city's renowned Convention and Exhibition Centre HKCEC coinciding with the International Financial Week (IFW).
The Greater China Restructuring Forum 2019 will bring together high-profile speakers from the distressed investment community globally, members of the Hong Kong Government, and several distinguished speakers from the international insolvency judiciary to discuss and debate Hong Kong's role in international debt restructuring for businesses in the Greater China region.

If you cannot view the video, please click here.
Our guests will hear from the decision makers in this field for Hong Kong to remain the platform for international distressed investors to access PRC debt.
​China Money Network editors sat down for an exclusive interview with The Honourable Mr Justice Jonathan Harris as he shared his views.
Q: How can Hong Kong remain a competitive restricting hub regionally?
Two particular things interest me. The first is introducing some form of moratorium into our legislation, which would enable companies to obtain some protection from creditor enforcement without having to go into some form of formal insolvency process.
The second, relates to Hong Kong's unique position. It's part of China. The stock exchange here in our deck market is utilized by mainland businesses to raise financing. Going forward, there will unfortunately be some mainland businesses that run into financial problems and what we need to find is some cross-border mechanism to facilitate restructuring, and to ensure that there's recognition of Hong Kong court orders in mainland China or recognition in Hong Kong of mainland Chinese insolvency orders as well.
Q: How can Chinese regulators ensure that Hong Kong-listed mainland companies receive the most effective restructuring tools when in financial distress?
A: Well, Hong Kong's got a lot of experience of restructuring the debts of mainland businesses that are listed in Hong Kong. But the debt that we've been restructuring is offshore. Of course, those mainland businesses will often have substantial onshore debt – or domestic debt – in the mainland.
What we think would be of assistance to the mainland is for there to be recognition protocols, which allow Hong Kong orders – both insolvency orders and orders restructuring debt as a result of sanction schemes of arrangement – being recognized and becoming enforceable in the mainland. 
Q: What's your outlook for the future of Hong Kong and mainland's insolvency and restructuring laws?
A: It's perhaps not appropriate to say that you're very optimistic about it, because it's solvency and restructuring necessarily is something that arises when businesses run into financial problems. It sounds rather negative.
However, there will inevitably be significant financial problems experienced by many businesses in the mainland and already we've seen evidence of that. We have dealt with those kinds of problems.
What we need to do is to find ways of providing assistance to those mainland businesses, assisting the development of both Hong Kong's financial services sector in this area and at the same time, to constructively aid the development of the mainland by providing facilities that they can utilize until they have their own processes established domestically.
We are having very helpful and meaningful discussions. Hong Kong's Department of Justice is talking to mainland colleagues about protocols that hopefully will result in mutual recognition of both insolvency orders and also restructuring orders in the form of sanction schemes of arrangement.
About The Hon. Mr. Justice Jonathan Harris
Jonathan Harris became a judge of the High Court of Hong Kong on 1 December 2009 and shortly thereafter was appointed the Judge in charge of the Companies and Insolvency Court. Judge Harris moved to Hong Kong in 1983 as a trainee solicitor. He remained in Hong Kong on qualification and practiced as a solicitor for 10 years advising clients on various types of commercial issues in Hong Kong, Mainland China and other jurisdictions in Asia.
He was a partner in what is now King Wood Mallesons prior to joining the Bar in 1993. Judge Harris was appointed Senior Counsel in 2006. Prior to joining the Judiciary his principal areas of practice involved insolvency, company regulation and securities.
He is an active member of the International Insolvency Institute and INSOL and is a member of INSOL's International College of Mediators. He has a particular interest in cross-border insolvency and restructuring issues. He is also a member of the Judicial Committee of the Academy of Experts in England, a Fellow of the Chartered Institute of Arbitrators and the Hong Kong Institute of Arbitrators and a CEDR accredited mediator.