In a posh office building in eastern Beijing, Chinese unicorn startup Terminus occupies a whole floor that looks like the 100,000th century in Isaac Asimov's science fiction novel, The End Of Eternity. Pure white from floor to ceiling with sleek and modern designs, this Chinese technology company looks as if it comes from the future.
What the company does is equally futuristic. It combines artificial intelligence technology with Internet-of-Things (IoT) to make buildings, communities and cities smarter. For instance, Terminus helped turn a 23-year-old residential compound in Shanghai to one equipped with smart access terminals and intelligent software systems in the management office. The systems allow management to see movements of residents, visitors and vehicles in real time on their computer screens via facial and image recognition. This has led to significant decreases in once-common crimes such as theft.
Unlike startups in other countries where these kinds of solutions are just being explored experimentally – if at all – Terminus has actually implemented thousands of projects across China. Along the way, it achieved a valuation of over US$1 billion backed by top investors including China Everbright Limited and IDG Capital, even though the company declines to disclose its exact net-worth.
"China is ahead in this type of new technology applications, especially in civil use cases," Xie Chao, vice president of Terminus, told China Money Network in an interview in the company's Beijing office earlier this month. "In more advanced areas like satellite tracking, China is still lagging behind."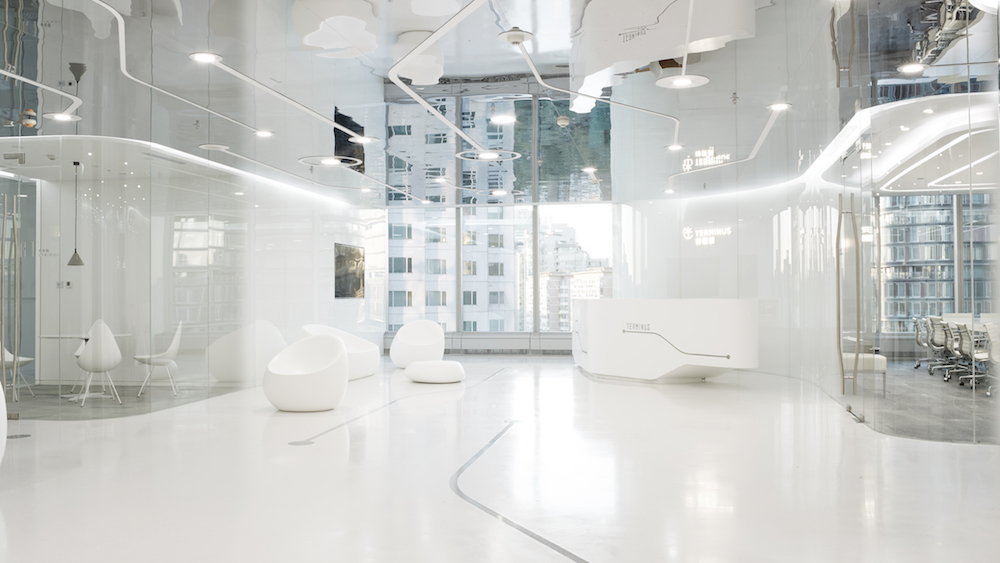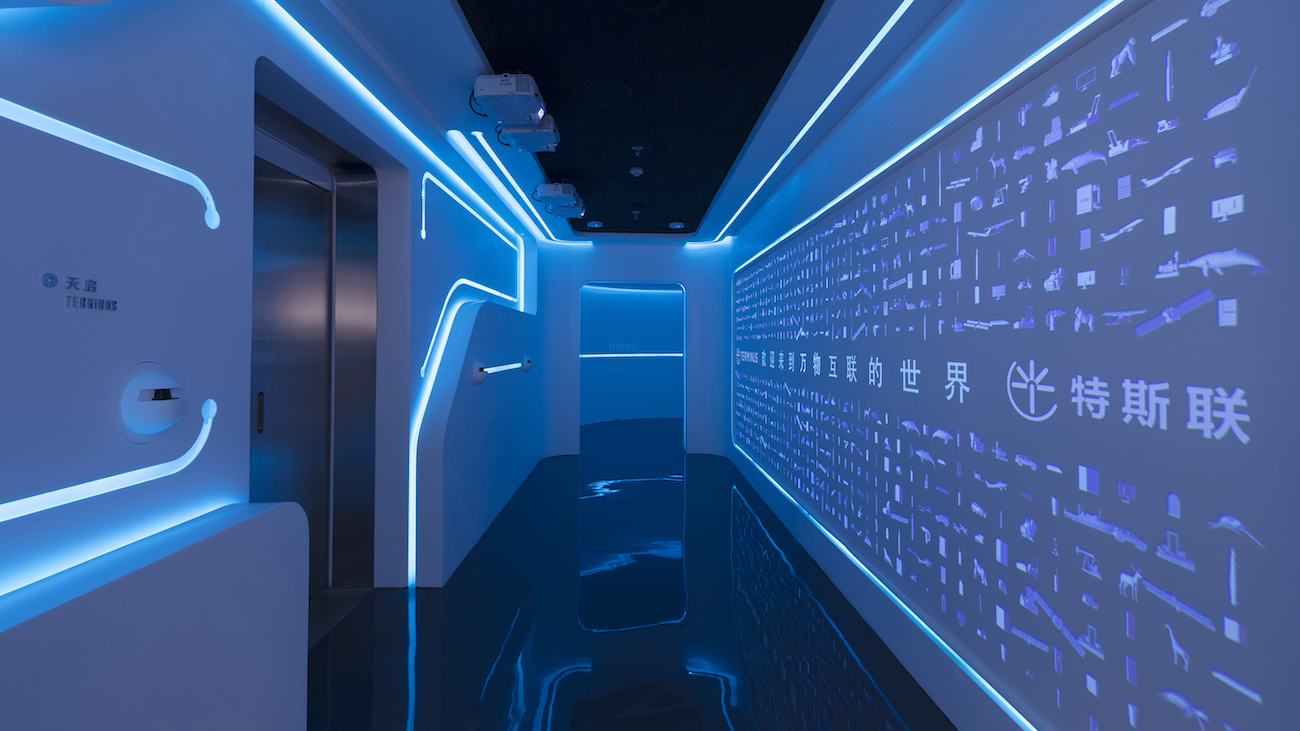 Terminus was founded in 2015 and incubated by China Everbright Limited, the investment platform of Chinese state-owned conglomerate China Everbright Group. A managing director at China Everbright Limited, Ai Yu, serves as its CEO. But beyond the support of China Everbright's vast resources, Terminus has to thank accommodating markets and few regulatory hurdles for its success so far.
China is unquestionably the most advanced country in terms of deploying smart devices like surveillance cameras with facial recognition capabilities to almost all corners of its hundreds of cities. There are 176 million surveillance cameras installed in China, and the number is expected to increase to 626 million in three years, according to a report released by IHS Markit a year ago. That means there will be roughly one surveillance camera for every other person in China by the end of 2020.
While this may raise eyebrows in Western countries over concerns of privacy and potential usages to crack down dissidents, China embraced this new technology wholeheartedly because these tools can improve efficiency for tasks the Chinese government was doing already, albeit in "primitive" ways from today's perspective. And once Beijing determines the strategy and vision, things get executed, no questions asked.
That is good news for technology solution providers like Terminus, who finds the most number of ready-to-pay clients among local governments. Labeling itself as an AIoT company, a play on the term Internet-of-Things replacing "Internet" with "AI", Terminus helps local governments to improve public security using AI-powered solutions. The area Terminus focuses the most is population control, allowing China's smallest social management neuron – the neighborhood committee – to better monitor residents, visitors and vehicles in its area.
Like perhaps thousands of Chinese companies, Terminus is competing for a piece of the pie in China's massive public security market with its unique niche. China's public security market, including video surveillance systems, access control systems, police alerts, safety inspection systems and more, is estimated to be worth RMB620 billion (US$90 billion) in 2017 and will grow to RMB1.12 trillion (US$162 billion) in 2023, according to China Security And Protection Industry Association. The global public and personal safety market, in comparison, is expected to reach US$518 billion by 2023, according to a 2018 Market Research Future report (the definition of the market may be somewhat different in the two reports).
What differentiates Terminus is its ability to provide one-stop solutions. Local governments in China have no resource or expertise to manage the many vendors often required in their smart city initiatives. They need one trustworthy partner who can help them source, integrate and manage the various hardware and software pieces altogether, Xie Chao explains.
That's why Terminus works with companies like video surveillance camera giant Hangzhou Hikvision Digital Technology Co., Ltd. and Chinese facial recognition tech leader SenseTime, who is one of the investors in Terminus' RMB1.2 billion (US$172.7 million) series B-1 round in October. What's more, Terminus help clients manage such systems to continue making buildings smarter and smarter over time via deep learning.
"Unlike Internet companies that provide software systems or mobile apps, what is totally different in AIoT systems is that after installation, (our systems) need to keep pumping out data, which needs to be analyzed and optimized to improve efficiency in the long term," said Xie.
So, after Terminus was able to do a few projects initially in Shanghai, other cities followed. With almost every county and city in China setting aside budgets for smart city and public security projects and with central government's support in the form of fund appropriation, the money available to purchase related services is enormous.
On the website that gathers information of contract bidding and purchases in China, www.zbytb.com, there are 4,216 bidding items with the keyword "security" for the past 12 months. There are 847 bidding items with the keyword "Xueliang Gongcheng", a term referring to a central government program aiming to establish a mass security and safety platform across China. The total available budget available to be deployed under "Xueliang Gongcheng", which translates into Bright Project, is estimated to be around RMB50 billion (US$7.6 billion) at the beginning of 2018, according to Chinese media outlet iYiou.
But Terminus' target goes beyond governments. Parallel to providing solutions to government-led projects, it sees a huge potential market in commercial buildings such as office buildings, shopping malls, hotels, hospitals, schools and industrial parks. Aside from keeping the buildings safe, like what Terminus does for government projects, the company also integrates sensors that can detect temperatures, water pressures and many other data. Its back-end systems work like a building brain controlling various functions of the building, therefore improving the efficiency of the buildings' operations to save energy and labor.
The challenge, however, is that commercial buildings in China today have little willingness to spend on optimization. "Domestic buildings are not that sensitive towards cost-savings, so smart buildings will be better for markets in advanced economies like Hong Kong because the labor costs are much higher," said Xie. "But overall, labor costs will increase (in China), and more and more enterprises will start to focus on lowering their costs." That's why Terminus has been exploring the Hong Kong market and other countries, though the effort is preliminary.
Outside of these two main areas, Terminus is exploring other novel ideas to utilize its relatively mature systems. Answering some clients' requests, the company is exploring adding more features for emergencies such as fire. Its systems can add fire alerts, but also accurately tell the fire department of the number of residents including children and senior citizens in affected areas, and their locations. It is thinking about helping the environmental protection bureaus to better monitor factories' pollution treatment practices by adding sensors and connecting those to its back-end systems and other data points.
The potential seems limitless, but the reality is such solutions are far from mature or proven. For example, the idea of continued optimization through deep learning and data mining is yet to be tested as all these projects are only one or two years old. Despite having done thousands of projects, Xie admits that perhaps a fraction of 1% of the buildings in China have been made "intelligent". What Terminus plans to do is keep at it, making buildings smart, one at a time.