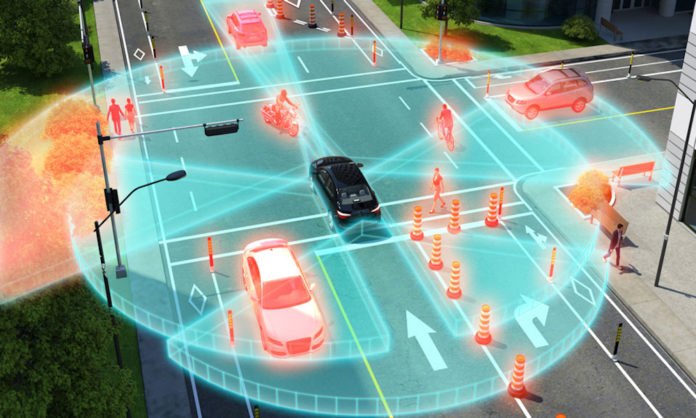 Innoviz Technologies, an Israeli start-up that develops solid-state lidar sensors and perception software for autonomous vehicles, announced on Tuesday that it has raised US$132 million in a series C round of financing from investors including major Chinese financial institutions.
The new round saw the participation of new major investors include Chinese state-owned investment firm China Merchants Capital (SINO-BLR Industrial Investment Fund), Shenzhen Capital Group, a venture capital firm backed by the Shenzhen government, and Shanghai-based New Alliance Capital. Israeli institutional investors Harel Insurance Investments and Financial Services, and Phoenix Insurance Company also poured money into the new round.
Given demand from additional investors, the series C round will remain open for a second closing to be announced in the coming months, said Innoviz.
Innoviz was founded in 2016 to specialize in the development of two products that enable the mass production of autonomous vehicles. These two products include InnovizPro, a solid-state lidar for automotive and other applications, and InnovizOne, an automotive-grade lidar sensor that provides 3D sensing for level 3 to level 5 autonomous driving.
Lidar is a technique that uses pulses of light to perform distance measurements, which can help generate highly accurate 3D maps of the environment around an autonomous vehicle. The technique is considered by most in the autonomous vehicle industry as a key technology required to safely deploy robo-taxis and other autonomous vehicles.
"We've experienced significant growth over the past year to meet increased demand for solid-state LiDAR. This fundraising enables many of the substantial commitments it takes to bring this technology to market at a massive scale — the scale required by tier 1 suppliers and automakers leveraging LiDAR to deliver autonomous vehicles to the masses by 2021," said Omer Keilaf, CEO and co-founder of Innoviz.
Proceeds of the new round will be used to support the commercialization of InnovizPro and InnovizOne solid-state lidar solutions, said Innoviz in the statement. The company is also ramping up efforts to expand into overseas automotive markets like the U.S., Europe, Japan and China.
Meanwhile, the company plans to expand its research and development efforts by investing in the buildout of next-generation products and software that will feature more cost reductions and improved performance.
Previously, Innoviz secured an additional US$8 million investment from SoftBank Ventures Asia in October 2017, after it raised US$65 million in a series B round from a group of investors including Chinese investment firm Glory Ventures. The company also counts Samsung, automotive parts manufacturer Delphi Automotive PLC, Korean Internet firm Naver Corp, early-stage venture capital firm 360 Capital Partners among backers in its previous rounds.