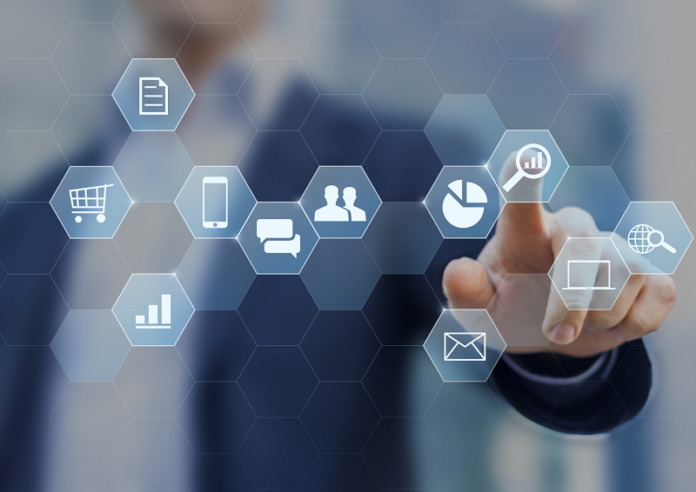 Xiaoshouyi, a Chinese customer relationship management (CRM) software provider, has secured US$120 million in a series E round of financing from Tencent, Xiaoshouyi announced at a conference in Beijing on Thursday.
The series E round represents "a deepened collaboration" between Xiaoshouyi and Tencent, who has become an investor of the start-up since early 2017. The two companies will help corporate clients promote the digital transformation in the era of industrial internet, said Shi Yanze, founder and CEO of Xiaoshouyi at the conference.
Shi said that the start-up will leverage Tencent's capabilities in platform operation and technological development to realize better connections between its corporate clients and their customers.
The start-up teamed up with Tencent to launch a cloud-based CRM platform in May 2019, which aims to provide intelligent and digital one-stop solutions to customers.
Xiaoshouyi, founded in 2011 and operated by Renke Hudong Beijing Information Technology, utilizes big data, artificial intelligence (AI) and internet of things (IoT) to develop CRM products and help corporate clients realize digital transformation. Its products assist corporate sales professionals in their daily businesses like identify potential customers, follow up on sales leads, and analyze sales effectiveness.
The company offers solutions and products to clients in areas including automobile, education, healthcare and home decoration. Some of the company's clients include Industrial and Commercial Bank of China (ICBC), the largest bank in China, Lenovo, power generation and electric equipment provider Shanghai Electric, and software developer Kingsoft.
Xiaoshouyi closed RMB100 million (US$14.01 million) in a series D+ round from Tencent in April 2018. The company secured RMB280 million (US$39.24 million) in a series D round from a group of blue-chip investors including Tencent, Sequoia Capital China, Matrix Partners China and Beijing-based ZhenFund in January 2017.
In April 2016, Xiaoshouyi raised RMB100 million (US$14.01 million) in a series C+ round from Matrix Partners China and ZhenFund. It also completed a US$15 million series C round in March 2015.