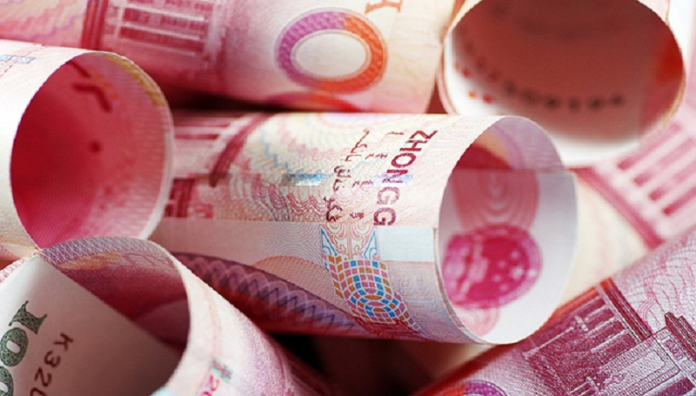 Shenzhen-based venture capital firm Green Pine Capital Partners (GPCP) has launched a new fund at RMB1 billion (US$140.53 million) to target the innovative technology field, according to a statement released on the company's WeChat official account on Tuesday.
The new fund, which named Songhe Chuangzhi Fund, will mainly focus on the investment opportunities in artificial intelligence (AI), robotics, internet of things (IoT), big data, and smart manufacturing, said GPCP in the statement.
Songhe Chuangzhi Fund is the successor vehicle to Songhe Yuanwang Fund, a RMB-denominated fund founded in 2016 to focus on enterprise services, online finance, AI, as well as virtual reality (VR) and augmented reality (AR).
The company saw huge business prospects and investment opportunities in the areas they focuses on, since the advancement of information technology is accelerating the arrival of the digital and intelligent era, which will bring major changes to every aspects of production and life.
"AI represents an irreversible trend in technological development and will be one of our major focuses," said Wang Yang, partner of GPCP and managing partner of the new fund. Wang added that the fund will mainly seek investment opportunities in "core (AI) technology breakthroughs" and "application and commercialization (of AI).
In the field of robotics, the fund will focus on industrial opportunities brought by machine intelligence and robot invention. It will also look into the IoT and big data industries, which is expected to embrace "explosive growth" and generate a large number of high-quality projects with the escalating commercialization of 5G technology in the country.
The new fund has already reserved a lot of high-quality project resources, and will soon complete the investment of the first batch of projects, said the statement.
GPCP was founded in 2007 to invest in the fields of biotech, new resources, new materials, advanced manufacturing and AI. With over RMB10 billion (US$1.4 billion) assets under management (AUM) through 21 funds, the firm has invested RMB7 billion (US$982.66 million) into 388 companies including China's genome sequencing company BGI, integrated circuit (IC) designer Nations Technologies, flexible displays and sensors manufacturer Royole, and online small consumer credit provider Qudian.