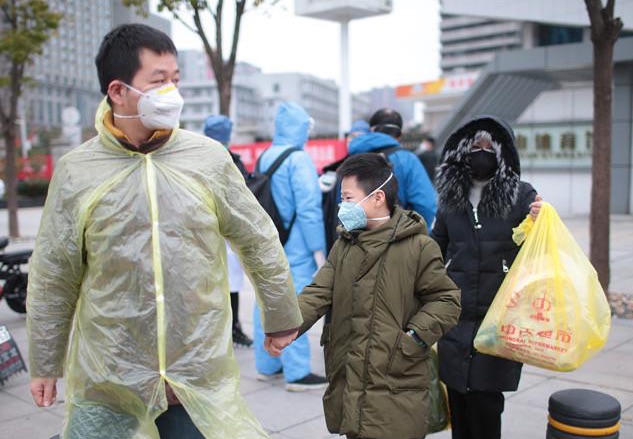 Chinese tech giants are among the biggest supporting force in the country's fight against the 2019-nCoV (coronavirus) outbreak. From content platforms Bytedance, e-commerce giant Alibaba to social media platform Tencent, tech companies are visibly on the front line in the extraordinary effort to contain the spread of the novel virus.
Internet content platforms such as Douyin and Kuaishou can make the flow of information more efficient. A number of Internet companies have launched anti-pneumonia programmes based on APPS and websites. There is no doubt that Internet companies have become a force to be reckoned with in this disaster relief.
In the face of the disaster, from the established giants Alibaba, tencent to newly emerged big Internet platforms such as Bytedance, frequently appeared in the disaster relief front. For these companies, the attitude towards the disaster is also a direct reflection of their social responsibility, corporate social responsibility and corporate image.
Donations, actively release disaster information, providing logistics, technical support are the mainstream of these companies' efforts. In order to effectively suppress the spread of the virus, control of population flow has become a key link. In order to reduce travel, companies like Alibaba's travel unit Feizhu, Ctrip, Meituan and Qunar are all offering free refunds. Online ticketing platforms such as Taobaopiao and Maoyan – both affiliated with Alibaba and Tencent respectively – also supported unconditional refund of tickets.
Entertainment has moved online, with Bytedance paying RMB600 million for the rights to a Chinese New Year holiday film Jiongma, which are being released free on its Douyin platform. Other video platforms such as iQiyi and others are donating their content rights to Hubei TV, the province that is the epicenter of the coronavirus outbreak.
Moreover, Internet content platforms such as Douyin and Kuaishou can make the flow of information more efficient. A number of Internet companies have launched anti-pneumonia programs on their APPS and websites. The content includes real-time update of the epidemic, epidemic prevention knowledge, correction of rumors. Internet users can look up information about the outbreak in real time.
According to relevant data, Baidu's epidemic-related topics have been viewed more than 1 billion times. The number of hits of Kuaishou's pneumonia prevention channel has exceeded 3 billion. The number of live broadcasts of the epidemic on media accounts has totaled more than 1 billion times. The number of videos related to the epidemic on government affairs accounts for a total of over 25 billion times.
Tool platforms such as Baidu and mapping app AutoNavi allow users to search for nearby clinics in case of fever symptoms. Deep-pocketed Internet companies can also provide first-line material and financial support. On January 24, several hospitals in Wuhan, including the Union Medical College Hospital, announced that they were in urgent need of supplies and requested outside help. Internet companies responded. On the same day, Tencent announced the establishment of a RMB300 million yuan pneumonia epidemic prevention and control fund, and began to allocate a number of public welfare organizations to fight and control the epidemic in front lines in Wuhan and other places, including the purchase of masks, disinfectants, goggles and other supplies, as well as the help and encouragement of front-line medical staff.
Alibaba announced on January 25 the establishment of a RMB1 billion yuan special fund for medical supplies, for the purchase of medical supplies at home and abroad, including diagnostic and treatment equipment, equipment supplies, related preparations, designated free gift to Wuhan and Hubei major medical institutions. Bytedance also announced a donation of RMB200 million yuan to the China Red Cross Foundation to set up a special fund for the prevention and control of coronavirus epidemic. Xiaomi not only donated RMB10 million yuan to purchase medical supplies and equipment, but also joined its ecosystem enterprises to support the anti-epidemic work in Hubei.
Internet companies are more efficient and transparent about their donations than charities, which are usually run by bureaucrats in China. Bytedance, for example, regularly publishes its list of donors and the amount. Tencent and Alibaba also keep up-to-date on the progress of their donations.
In addition, Internet companies have provided low-level technical support for disaster relief. One of them is logistics. With Wuhan under lock down, logistics became the biggest difficulty. In order to facilitate the smooth flow of goods and materials, Alibaba's logistics affiliate Cainiao Network, together with other express logistics enterprises in China, launched domestic and global green channels for donations to Wuhan and Hubei province.
Internet companies are one of the few entities that are still running a city in the midst of an epidemic in Wuhan. Online takeout orders and ride-hauling still hold their posts. The online classroom has become a new way of working and learning. Internet companies are also providing live streaming support for cloud offices and cloud classrooms.
For example, on January 27, Youku and Alibaba's messaging app Dingding launched the "Home Class" program to provide students with a secure learning environment and convenient learning tools. From February 10, primary and secondary students across the country can log on to Youku and Dingding to take free classes at home. Nearly 50 primary and secondary schools in Hubei Province have joined the program and many schools across the country are joining.
Meituan, China's main online takeout platform, on February 1 launched seven business initiatives. It quickly activated the emergency coordination mechanism to set up a joint task force, with a number of banks to open a green channel for special loans to struggling small businesses such as restaurants.
The biggest difficulty for the restaurant merchants at this stage is that they are affected by short-term liquidity with revenues plummeting but the rent and labor costs remain high. Therefore, taking into account the actual situation of the merchants, Meituan is offering financial relief to those affected.
(This article is translated from the original here. Translation is supported by LingoCloud.)