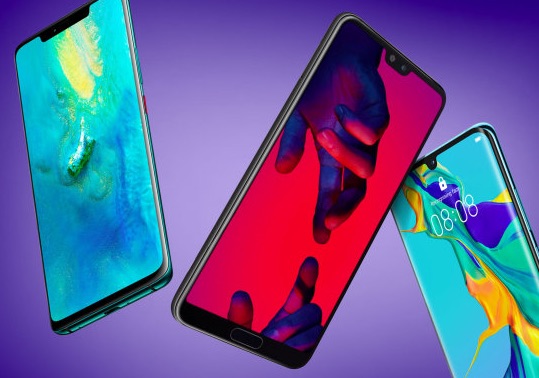 Huawei Wang Yanmin: Huawei mobile phones are basically functional without GMS service
On the afternoon of September 10, the Huawei Developer Conference 2020 was held. Wang Yanmin, President of Huawei's Consumer Business Global Ecological Development Department, delivered a speech. He said that one year after Huawei launched the Harmony OS ecosystem, it has initially achieved the goal for Huawei's mobile phones to be functional without Google Mobile Services. At present, HMS has more than 60,000 overseas high-quality applications, which can meet the daily needs of users.
Tencent Meeting users exceeded 100 million, and enterprise version was released
On September 10, Tencent Meeting announced the latest user data: after being launched 245 ago, Tencent Meeting users exceeded 100 million, becoming the fastest video conferencing product with more than 100 million users. In addition, Tencent Meeting also released the enterprise version, meeting room connector and smart meeting room solution "Tencent Meeting Rooms".
WeChat announced the latest results of the Mini Program: over 400 million daily active users and 5.36 million related practitioners
According to official data, from 2020 to the present, the daily active users of mini programs on the Wecchat program have exceeded 400 million, covering more than 200 sub-industries. Mini programs exceed one million levels, and there are 5.36 million mini program practitioners.
There are also more than 40,000 third-party service providers active in the WeChat ecosystem. From January to August 2020, the GMV of mini-program physical goods increased by 115% year-on-year, and the self-operated GMV of brand merchants increased by 210% year-on-year. The fastest-growing industries were daily chemicals, luxury goods, shopping malls and department stores. 1710%.

Baidu Launches Apollo Go, a self-driving taxi in Beijing
On September 10th, Baidu Apollo announced that it will officially launch its autonomous taxi service Apollo Go in Beijing. Beijing users can book and experience Robotaxi on Baidu Maps and Apollo's official website. The total length of the autonomous driving manned test area opened in Beijing this time is about 700 kilometers, covering nearly a hundred stations in the life circle and business circle of Yizhuang, Haidian, and Shunyi district. It is the widest open area and the longest test mileage in the country.
Tencent releases "2020 Digital China Index Report": The next digital economic growth is driven by urban agglomerations
On September 10 at the 2020 Tencent Global Digital Ecology Conference, Tencent Research Institute and Tencent Cloud released the "Digital China Index Report (2020)". The report released this time shows that the Digital China Index continues to maintain rapid growth in 2019. Among them, the 11 major urban agglomerations represented by the Pearl River Delta are the backbone of China's digitalization process. In addition, the amount of cloud usage across the country has also achieved a growth of 118%. The amount of cloud usage in each month of the first half of the year was significantly higher than the same period last year, and the growth rate of traditional industries was particularly obvious.
Tesla Model 3 sold nearly 12,000 in August
According to the latest data released by the automobile industry association, the sales of new energy vehicles in August in China showed a significant growth momentum, with wholesale sales exceeding 100,000 vehicles, a year-on-year increase of 43.7% and a month-on-month increase of 23.9%. The wholesale sales of pure electric vehicles was 82,500, a year-on-year increase of 45%. Among them, the August sales of Tesla Model 3 was 11,800, an increase of 7.2% from the 11,000 sales in July.