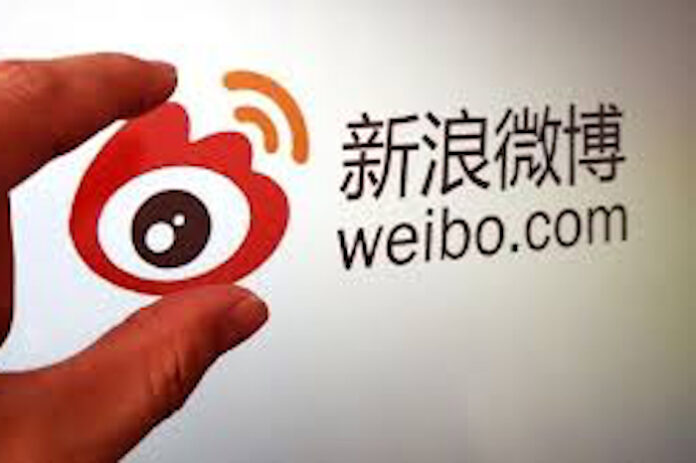 Sina signs agreement to go private from NASDAQ
Sina announced on Monday that it has signed a merger agreement and plan with New Wave Holdings Limited (the "parent company") and New Wave Mergersub Limited (a wholly-owned subsidiary of the parent company).
According to the agreement, the parent company will acquire all issued common stocks that the parent company and its affiliates currently do not own in an all-cash transaction. This means that the value of Sina's equity is approximately US$2.59 billion.
The parent company is a wholly-owned subsidiary of New Wave MMXV Ltd., a British Virgin Islands company, and is controlled by Sina Chairman and CEO Cao Guowei.
The transaction will be completed in the first quarter of 2021. After the transaction is completed, Sina will become a privately held company and its common stock will be delisted on the Nasdaq Global Select Market.

Ctrip's application to obtain a paymet license approved
Ctrip's application for the transfer of 100% equity of Shanghai Oriental Huirong has been approved by the People's Bank of China, which means that Ctrip has officially obtained a payment license through a wholly-owned acquisition.
According to previous public information released by Oriental Huirong, Ctrip purchased Oriental Huirong for RMB416.8 million yuan.
Established in 2006, Oriental Huirong is a state-owned enterprise under the Shanghai Municipal Party Committee's publicity system. In 2012, it obtained the "Payment Business License" issued by the People's Bank of China.
Ctrip stated that the payment license is an important part of Ctrip's financial license layout, but the company will continue to focus on the group's related travel industry and will not expand its financial business on a large scale for the short term.
According to incomplete statistics, Ctrip currently has financial licenses for third-party payments, virtual banks, insurance brokers, micro loans, and consumer finance. Currently in Qunar, Ctrip Travel, Ctrip Finance and other businesses, you can see two loan products, "Naquhua" and "Jiequhua".
FJDynamics officially entered the overseas agricultural robot market
Chinese agricultural robot development company FJDynamics recently stated at an online product launch conference that the company will deploy a variety of agricultural robots overseas to bring smart agricultural solutions to overseas users.
At the press conference, it showed four products, including automatic navigation system, smart tractor, smart plant protection machine and smart rice transplanter.
Focusing on artificial intelligence and advanced manufacturing, FJDynamics provides a complete set of unmanned operation solutions in the fields of smart agriculture, ports, mines, environmental sanitation, and logistics.
At present, its products have entered Japan, Eastern Europe, Northern Europe, South America, Africa and other markets.
JD Health reportedly targets to raise $3 billion in HK IPO
JD Health, a subsidiary of JD Group, recently officially submitted a listing application to the Hong Kong Stock Exchange. The prospectus shows that in the first half of 2020, JD Health's revenue was RMB8.8 billion yuan, a year-on-year increase of 76%. From 2017 to 2019, JD Health's revenue increased from RMB5.6 billion yuan to RMB10.8 billion yuan, and its net profit increased from RMB209 million yuan to RMB344 million yuan.
According to a report by Tencent News in July, JD Health plans to go public in Hong Kong, raising approximately US$2 billion. The corresponding valuation target is US$30 billion. However, the latest news from the Wall Street Journal shows that JD Health plans to raise at least US$3 billion in this IPO, which is a significant increase compared to the previous US$2 billion.
The main income of JD Health comes from pharmaceutical e-commerce. In the first half of 2020, the sales revenue of goods is about RMB7.7 billion yuan, accounting for about 87.6%. As of June 30, 2020, JD Health has built 11 drug warehouses and 230 other warehouses across the country, with more than 9,000 third-party merchants, 10 million SKUs, and approximately 72.5 million annual active users.

Li Yinan, former vice president of Huawei and founder of Niu electric scooters, started new business to build EVs
Li Yinan, the founder of Niu electric scooters and former CEO of Niu, has joined the new energy vehicle business segment. Li Yinan's new energy vehicle project adopts a range-extended technology solution. The first car is an SUV. It plans to enter the market of around vehicles priced around RMB200,000 yuan.
According to sources, Li Yinan's new energy vehicle project has been launched for more than a year, and R&D centers have been set up in Shanghai and other places with a team of more than 100 people. The project has now entered the prototype stage.

Volkswagen will jointly invest 15 billion euros with FAW, SAIC and JAC to produce 15 different models
Volkswagen said it will jointly invest 15 billion euros with FAW, SAIC and JAC to produce 15 different pure electric or plug-in hybrid models by 2025.
Geely Automobile's A-share issuance plan was approved by the SSE STAR Market
It was learned that Geely Automobile's A-share issuance plan was approved by the listing committee meeting of the Science and Technology Innovation Board.

Hong Kong Ant Bank officially offers services
Ant Bank (Hong Kong), a subsidiary of Ant Group, officially opened today and will provide Hong Kong citizens with 24/7 electronic banking services.
According to the official introduction, from now on, Hong Kong users can download the Ant Bank (Hong Kong) App on their mobile phones, open accounts remotely on their mobile phones with their Hong Kong permanent resident ID cards, use local transfer services and "Deposit Bank" current savings deposits with an annual interest rate of up to 2.5% .