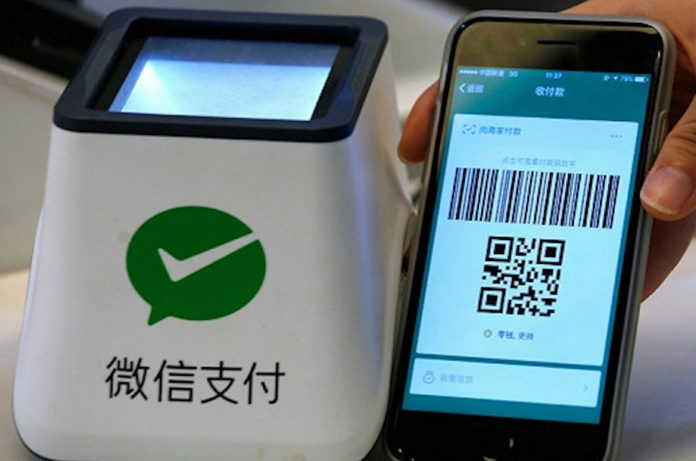 The U.S. threatens to take actions against Ant's and Tencent's payment platform
According to media reports, the United States is considering introducing restrictions on the digital payment platforms of China's Ant Group and Tencent Holdings over concerns that their digital payment platforms threaten U.S. national security.
At the regular press conference of the Chinese Ministry of Foreign Affairs on October 9, a foreign media reporter asked spokesperson Hua Chunying about this. Hua stated that the United States has unreasonably suppressed and intimidated non-US companies that have taken the lead in a certain field without providing any real evidence.
Alibaba International Unit will build the world's top three freight networks
Recently, Zhang Kuo, general manager of Alibaba International Unit, revealed the short-term goal at the Bund Conference: Three years later, the international unit freight network will serve 1 million tons (air freight) and 1 million TEU (sea freight) incremental transactions commodity.
The scale of "double million" is equivalent to the top three in the global freight industry. As the world's largest B2B cross-border e-commerce platform, Alibaba International Logistics has covered more than 200 countries and regions around the world, and will resonate with ecological partners to redefine global freight standards through digitalization.
SensorTower: 30 Chinese mobile gaming firms attracted USD1.92 billion in Sep
The SensorTower platform showed that in September 2020, the revenue ranking of Chinese mobile game publishers in the global App Store and Google Play. The 30 manufacturers on the list attracted US$1.92 billion in September, accounting for 28.8% of the current global mobile game revenue.

Singapore's sovereign fund GIC plans to invest US$1 billion in Ant Group in the IPO round
Singapore's sovereign fund GIC plans to invest US$1 billion in Ant Group during its IPO. Singaporean investors are very interested in the listing of Ant Group. It is estimated that during the IPO process of Ant Group, Singapore investment institutions will invest a total of US$35 billion.

SAIF Partners launch a special fund in India.
SAIF Partners, an investment institution, has recently landed a US$400 million Indian special fund to invest in local Indian technology startups. SAIF Partners currently has offices in China and India and currently manages more than US$4 billion in funds. SAIF currently invests in a number of Indian star start-ups, including Paytm and Swiggy.
Bilibili prepares to go to Hong Kong for a second listing, raising up to US$1.5 billion
Bilibili is stepping up its preparations for a second listing in Hong Kong, raising funds between US$1 billion and US$1.5 billion. Bilibili will become another US-listed company completing a second listing in Hong Kong, following Alibaba, JD.com and NetEase.
The Alipay team responded to mobile phone hacking
Recently, an article revealed the theft of a mobile phone led to bad actors stealing funds from that phone. The article was based on personal information by an information security expert. Alipay responded that the illegal activities disclosed in the article did not steal money and information in Alipay app, and Alipay promised to pay the full amount of funds stolen, including due to the loss of the mobile phone.
IQiyi and Changhong Release the First Kiwi "AI Projection" TV36
Chinese video site iQiyi and TV maker Changhong released the first kiwifruit "AI projection" TV, which will be exclusively launched on the new e-commerce platform Pinduoduo.
Under Pinduoduo's subsidies program, the initial price of this 75-inch smart TV dropped to RMB2,999 yuan in Pinduoduo, and the first batch of products were sold out when they went online.
This "AI projection" TV has the main screen projection function. The hardware has a 75-inch full screen, dual-core A73 + dual-core A53 processor, 2GB + 16GB large capacity with MEMC anti-shake chip. In terms of content resources, the product is equipped with iQIYI, and the entire network content resources can realize one-click screen projection.
EHang releases large-load autopilot aircraft for medium and short-distance air logistics
Chinese drone maker Ehang announced the release of the logistics version of its flagship product Ehang 216. It is used for urban and remote area short and medium distance travel.