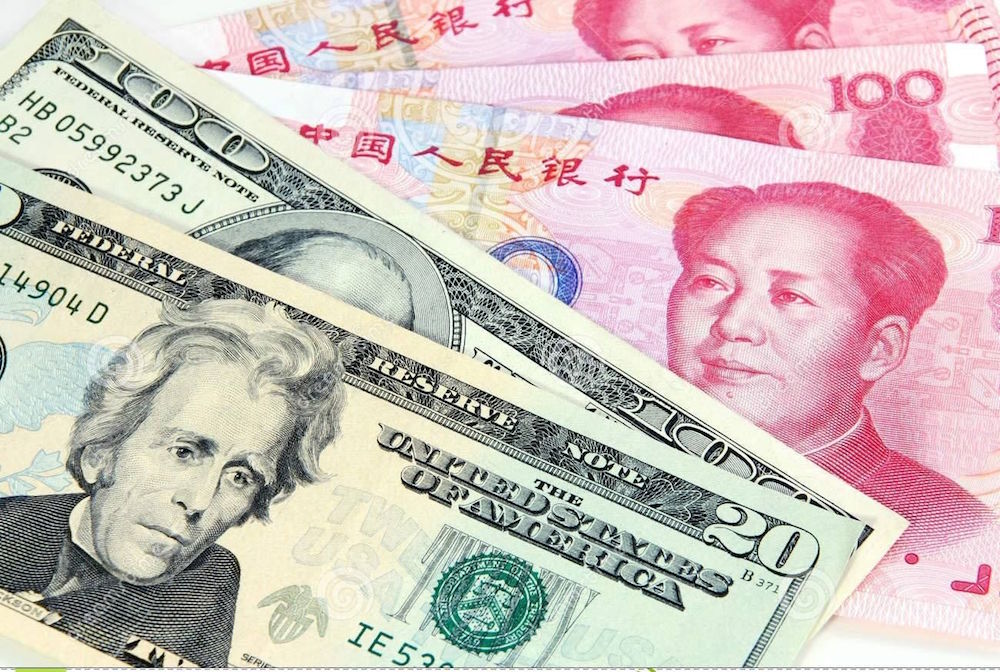 Ping An Overseas, a subsidiary of Ping An of China, completed the fundraising of US$875 million in private equity funds
Ping An Insurance of China announced on Monday that Ping An Overseas Holdings, its main overseas investment and asset management platform, successfully completed two private equity fundraisings, raising a total of US$875 million; among them, the Singapore Government Investment Corporation (GIC) and Switzerland's Montana Capital Partners ( MCP) is an anchor investor.

In Q1-3, China added 25,000 live-streaming related companies, a year-on-year increase of 565%
According to data from business database Tianyancha, there are currently more than 3.6 live streaming related companies in China, and Liaoning Province and Zhejiang Province respectively rank top two in the country with nearly 5,000 related companies.
As of October 19, China has added nearly 26,000 live streaming related companies this year (all corporate status). Among them, in the first three quarters, nearly 25,000 live broadcast related companies were added, an increase of 565.32% year-on-year, and 11,000 related companies were added in the third quarter. In addition, China currently has nearly 4.3 million home appliance-related companies, and Guangdong Province ranks first in the country with nearly 840,000 related companies.
Waterdrop plans to officially list in US in the first quarter of 2021
According to media reports, a Chinese Internet health insurance protection platform Waterdrop plans to formally list in the United States in the first quarter of 2021. The fundraising scale is estimated to be about US$500 million. Goldman Sachs and Bank of America will serve as joint lead underwriters.
Waterdrop was established in 2016 by Shen Peng, the co-founder of Meituan Waimai. The company's business is mainly composed of public welfare, philanthropy, and commercial insurance field. At present, the company has successfully completed the Pre-IPO round of financing and has achieved profitability in April and May.
Alibaba and Israeli shipping company Zim have reached a strategic cooperation
According to Reuters, Israeli shipping company Zim said on Monday that it has signed a strategic cooperation agreement with Alibaba Group for the direct purchase of shipping services, which will enhance the logistics services of sellers on the Alibaba platform. Zim said it will directly provide shipping and related services on Alibaba's logistics platform.
Hurun Report 2020: Jack Ma is still the richest man, Ma Huateng's wealth increases by 50%
On October 20, the "2020 Hurun Report" was released. The top three are Alibaba founder Jack Ma, Tencent founder Ma Huateng, and Nongfu Spring founder Zhong Suisui. Hurun, chairman of the "Hurun Report", interprets the list, saying that this year is the highest year of wealth growth since the list was published, and the health industry has jumped to the second place in wealth creation.
Pakistan conditionally revokes TikTok ban, rectification within time limit
Ten days after being "banned" by the Pakistani government, TikTok welcomed some good news. The Pakistan Telecommunications Authority announced that it will "conditionally" withdraw the ban on TikTok. Previously, the Pakistani government had banned TikTok from operating locally on the grounds that the content of the platform was "indecent".
The Pakistan Telecommunications Authority stated in the announcement that after continuous communication with TikTok senior management, TikTok has promised to carry out content rectification in accordance with Pakistan's social norms and laws to ensure that users who always upload illegal content can no longer access TikTok.
BOE Tech will supply screens to the iPhone 12 series at the end of the year
People familiar with the industry chain said that BOE Tech will provide screens for Apple's new iPhone at the end of this year, and BOE's scope of supply is limited to iPhone 12 and iPhone 12 mini. The flagship configuration iPhone 12 Pro and iPhone 12 Pro Max are still supplied by LG and Samsung.
Lei Jun: Xiaomi's international business has entered more than 90 countries and regions, ranking first in 7 countries
Lei Jun said that Xiaomi's international business has entered more than 90 countries and regions, and currently ranks first in 7 countries.
After Huawei's mobile phone business faced a survival crisis after series of US bans on supplies, Chinese phone makers like Xiaomi has acted to take up market share left void by Huawei. In the next few years, Xiaomi aims to be the biggest phone seller in the European market. On October 18, Lei Jun also stated in an interview with CCTV that Xiaomi's investment in research and development this year will exceed RMB10 billion.
Intel reported to sell its NAND division to Hynix for tens of billions of dollars
According to media reports on Monday, Intel is discussing the sale of the NAND memory division with Hynix. If the two parties do not negotiate at the last minute, the tens of billions of dollars of the transaction will be announced as soon as Monday. Intel's NAND flash memory chip devices are mainly used for hard drives, USB devices and camera storage. According to informed sources, Intel has been considering exiting this market for some time due to the significant drop in flash memory chip prices.