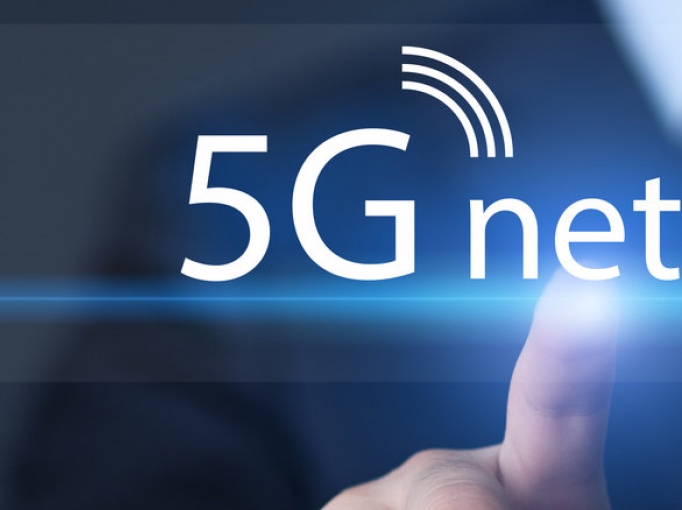 China's 5G core patents are number one in the world, with over 600,000 5G base stations
Qin Yong, director of the High-tech Department of the Ministry of Science and Technology, said at a press conference of the State Council Information Office on the 21st that China has achieved the leading position of 5G technology in mobile communications. The number of 5G base stations has exceeded 600,000, and the number of users has exceeded 110 million.
App Annie released Q3 China ARPG overseas revenue ranking
App Annie released the top ten list of China's top ten action role-playing games (Action Role-Playing Game) by overseas revenue in the third quarter of 2020 based on the latest game analysis product Game IQ, showing that the "Miracle Sword" released by 4399 ranked First, "Miracle MU: Cross-Era" published by Sanqi Mutual Entertainment and Netzen ranked second, and "Dragon Fantasy" published by Tencent ranked third.
ProfitBoard Ventures, a Singapore-based investment institution, launched a US$1 billion fund
The fund launched by ProfitBoard Ventures will be used to support startups in Southeast Asia and India. It is reported that ProfitBoard Ventures is an investment institution under Taxmantra Global in India, which has completed more than 100 transactions in the past three years.
New Oriental seeks second listing in Hong Kong
New Oriental will disclose the prospectus after the hearing on the Hong Kong Stock Exchange as soon as this weekend, and will likely conduct a second listing in Hong Kong in the near future. Reuters previously reported that New Oriental plans to raise at least US$1 billion through a listing in Hong Kong.

Second phase of Tesla's Shanghai Gigafactory reportedly passed review
It was learned from people familiar with the matter that the second phase of Tesla's Shanghai Gigafactory project has passed the periodic review and is expected to be fully put into production early next year for Tesla's Model Y. Tesla China did not comment on the reports.
Baidu established a new artificial intelligence company in Shanghai with a registered capital of RMB100 million yuan
Tianyancha App showed that on October 21, Shanghai Xiaodu Artificial Intelligence Co., Ltd. was established with a registered capital of RMB100 million yuan and the legal representative is Jing Kun. The company's business scope includes technical services in the field of intelligent technology, technology development, and more. It is wholly-owned by Beijing Baidu Netcom Technology Co., Ltd.
BYD strikes Strategic cooperation with Chint Group
Recently, BYD and Chint Group held a strategic cooperation signing ceremony, aiming to open in-depth cooperation in the fields of energy storage, smart rail transit, and semiconductors. BYD and Chint of Thailand reached a consensus to concentrate superior resources, actively explore effective cooperation models, and jointly develop global new energy power generation and supporting energy storage projects. At the same time, it will cooperate in the field of urban smart rail transit and the semiconductor field to achieve complementary advantages.
Ant Group's valuation increased to US$461 billion
The latest report shows that the valuation of Ant Group has increased to US$461 billion in its planned dual IPO in A-shares and in Hong Kong. The China Securities Regulatory Commission also approved the IPO registration of Ant Technology Group Co., Ltd. on the Science and Technology Innovation Board.
Baidu plans to complete its secondary listing in Hong Kong before the end of this year
Baidu was listed on the Nasdaq on August 5, 2005. As of the close of October 20, the market value of Baidu was US$44.367 billion. Baidu plans to complete its secondary listing in Hong Kong before the end of this year. This is another star Chinese technology company listing in Hong Kong.
It has been more than three months since Baidu officially launched its return to a Hong Kong listing. According to reports, as early as late July this year, senior executives including Robin Li met with investment banks and officially launched the second listing plan for returning to Hong Kong.
Foxconn Ventures sold Alibaba's ADS holdings, earning US$130 million in profit
Taiwan Hon Hai Precision said on Thursday that its subsidiary Foxconn Venture Capital Holdings Co., Ltd. had sold 630,000 Alibaba's American Depositary Shares (ADS) yesterday at a price of $310.684 US dollars per share. The total transaction amount was US$196 million. So far, the company has liquidated all Alibaba ADS holdings. Hon Hai stated that this transaction has realized a benefit of US$130 million based on the cost of acquisition.
China Mobile released "5G + Beidou high-precision positioning" system
At the 5G Autonomous Driving Summit held today, China Mobile launched the national 5G new infrastructure vehicle road collaboration project, and released the "5G + high-precision positioning" system. It is understood that the city-level verification and application of 5G car networking in Suzhou is the first batch of nationwide rollout and the only 5G new infrastructure car road collaboration project in the Yangtze River Delta region initiated by China Mobile and the Suzhou Municipal Government.
The project will build the country's first batch of city-level 5G car networking applications, transform 224.75 kilometers of 5G intelligent networked roads, support millions of devices or tens of millions of data concurrently, and achieve more than 200,000 access users and 150 applications.