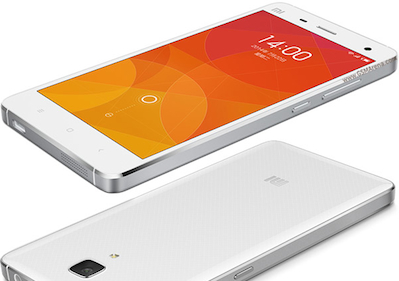 Xiaomi jumps to third biggest phone seller in Q3
Canalys, an international market research organization, released its Q3 quarterly tracking report on the global smartphone market. In the third quarter of 2020, global smartphone shipments reached 384 million units, a year-on-year decrease of 1%, but a month-on-month increase of 22%.
Samsung took the top spot with a shipment of 80.2 million units, an increase of 2% year-on-year. Huawei dropped 23% year-on-year, but still ranked second with 51.7 million units shipped. And the most eye-catching is Xiaomi, which ranked third with shipments increasing by 45% to 47.1 million units.
ByteDance rents a data center in US with hundreds of thousands of servers
According to Phoenix Technology, Bytedance concluded three transactions in the first half of this year, renting a data center with an energy consumption of 53 megawatts in northern Virginia. Analysts said that renting such a large-scale data center indicates that ByteDance intends to store US user data in the United States by renting a data center and comply with the US government's data sovereignty requirements. So far, TikTok's business in the United States has not been affected by government bans.
TSMC reportedly pushing to build a 5nm foundry in the US
It is reported that TSMC has made progress in building a 5nm foundry in the United States. TSMC has decided on the candidates for the new US plant director and preliminary management team.
JD Logistics plans to hire 15,000 front-line employees
JD Logistics said that in the fourth quarter, it will recruit 15,000 people nationwide, mainly for grassroots managers and front-line positions such as warehousing, sorting, courier, and driver. Data show that the current staff size of JD Logistics has reached more than 200,000. In addition, this year's "11.11″ shopping festival, JD Logistics will launch more than 750 warehouses across the country, and the smart warehouse group will continue to expand, increasing the total to 30.
Huawei released Mate 40 in China priced at RMB4999
On October 30, the Huawei Mate40 series was officially released in China, including Huawei Mate40, Huawei Mate40 Pro, Huawei Mate40 Pro+, Huawei Mate40 RS, a total of four models.
Prior to this, on October 22, the global launch of Mate40 had already taken place in Europe. The starting price announced at that time was 899 euros, which is about RMB7020 yuan. However, the price of the Chinese version announced today is only RMB4999 yuan, which is far lower than the global starting price.
Over 5.16 million investors applied to buy Ant shares but only 0.127% can be allotted shares
Ant Group issued an announcement on the status of its online issuance of A shares. According to the announcement, the number of valid subscriptions for this online issuance is about 5.1556,000, and the number of valid subscriptions is about 276.9 billion shares.
The subscription amount of Ant Group's new shares exceeds RMB19.05 trillion yuan, setting a new record for A shares. The announcement shows that Ant Group has launched an over-allotment and callback mechanism in the issuance of A shares. The joint lead underwriters have over-allotted approximately 251 million shares to online investors at the issue price, accounting for 15% of the initial issued shares of A shares. After the call-back mechanism was launched, the final winning rate for online issuance was 0.127%.