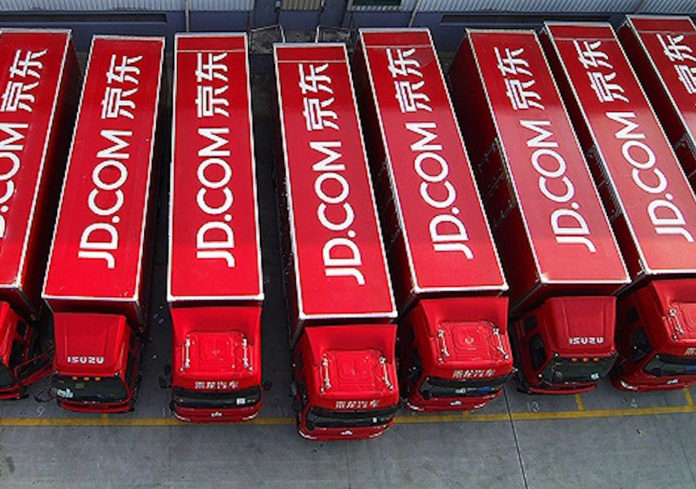 On November 10th, China's State Administration for Market Regulation drafted the "Guidelines for Anti-Monopoly in the Field of Platform Economy (Draft) to solicit public opinions.
The news poses regulatory pressure on consumer Internet platforms' monopoly issue and caused the Internet platform stocks including Alibaba and JD.com to plummet across the board.
The draft pointed out that monopoly agreements in the field of platform economy in e-commerce, social media linked e-commerce, online music and gaming, ect mainly refer to actions by platform operators to exclude or restrict competition.
The content of the consultation draft covers the determination of market dominance, unfair price behavior, below-cost sales, restricted transactions, differential treatment (using big data), tie-in sales or additional unreasonable trading conditions.
It is worth noting that in the main manifestations of restricted transactions, the draft for comments added the expression of "one over others", reiterating that Internet platform companies must not abuse their dominant position to force merchants to "choose one platform over others".
As early as last year's 11.11 shopping festival, the relevant person in charge of the Anti-Monopoly Bureau of the State Administration for Market Regulation pointed out that the "one over others" behavior of Internet platforms is essentially an act of repelling competition by restricting the right to choose between counter parties.
The problem of Internet platform monopoly represented by "one over others" has been around for a long time. This time the regulator has given a clearer signal that such behavior will not be tolerated.
Recently, the Central Cyberspace Administration of China, the State Administration of Market Supervision, and the State Administration of Taxation jointly convened an administrative guidance meeting on regulating online economic order.
The meeting mentioned that all platform companies must jointly maintain a good market order, and must not engage in illegal and illegal competition behaviors such as abuse of market dominance, forcing "one over others", and coercion of transactions, or rely on algorithm recommendations, artificial intelligence and big data meta-analysis to enable "invisible" unfair competition behavior.
Since 2013, the annual 11.11 and 6.18 e-commerce shopping festivals have always been accompanied by the problems of forced "one over others" and "monopoly" behavior. For example, suppose one merchant chose to list their products on Alibaba, which automatically means their products can't be listed on JD.com.
There have been many law suits and complaints over such anti-competition behavior. In September of this year, Alibaba stated on its official Weibo that it had submitted a real-name report to VIPshop via post to the State Administration of Market Supervision and Administration and other institutions, pointing out that VIPshop would force merchants to "choose one over others."
In 2015, JD.com also directly sued Alibaba's Tmall for "one over others" policies that essentially put merchants at an impossible position. This case was once caught in a dispute over court jurisdiction.
"It has been five years since the JD.com v. Tmall case. First, several years of lawsuits were filed to determine the jurisdiction. After the jurisdiction was determined, there is still little news about the progress of this case. In addition,'one over others' does not necessarily refer to e-commerce platforms. For example, in the Internet industry, we can also see that some music platforms require music companies to sign exclusive agreements with platforms to exclude competitors," an expert told Chinese media.
China's "E-Commerce Law" that came into effect on January 1, 2019 also clearly stipulates that e-commerce platform operators shall not use service agreements, transaction rules, technology and other means to impose restrictions on the transactions, transaction prices, and other transactions of operators on the platform.