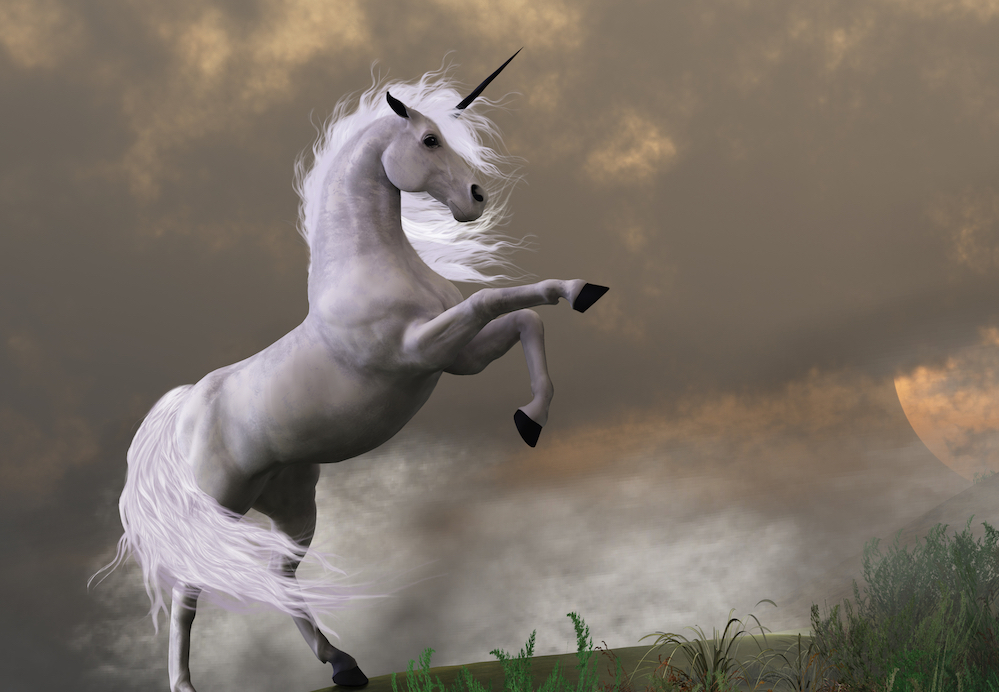 China and US take up 82% of world's unicorn count
The 2020 list of the top 500 global unicorn companies was released, with China and the United States accounting for 81.8%.
The number and valuation of Chinese companies still ranks first in the world, at 217 and US$937.69 billion respectively. There are a total of 192 unicorn companies in the United States on the list, with a total valuation of 80.07 billion US dollars.
The top five companies on the list are: Waymo, Bytedance, Alibaba Cloud, Infor, and Didi Chuxing.
Tianjin legislation prohibits the collection of facial recognition data
The "Regulations on Social Credit of Tianjin Municipality" will come into effect on January 1, 2021. According to the relevant provisions of Article 16 of the "Regulations", enterprises, institutions, industry associations, chambers of commerce are prohibited from collecting biometric information such as faces, fingerprints, and voices.
Huawei is authorized by Qualcomm's computing products and WiFi products
Qualcomm President Cristiano Amon said at the Qualcomm Snapdragon Technology Summit on Tuesday that the company has obtained the authorization to export and sell computing products and WiFi products to Huawei.
Earlier on November 14, a Qualcomm spokesperson had just confirmed that the chip maker had obtained a license to supply some products to Huawei, including some 4G products.
Qualcomm has been vigorously lobbying the US government in the past few months, hoping to supply Huawei mobile phones chips. Huawei signed a settlement and a long-term patent licensing agreement with Qualcomm in July this year, and paid a one-time payment of US$1.8 billion in patent settlement fees and patent licensing fees in the first half of this year.
Grab and Gojek have reached a preliminary agreement to merge operations
According to the Wall Street Journal, Grab and Gojek have made substantial progress in their merger negotiations. Grab's co-founder Anthony Tan will serve as the CEO of the new entity after the merger, while the Gojek operator will continue to use the Gojek brand to operate in Indonesia.
The two brands will operate as usual in the short term, and the ultimate goal of the merger plan of the two companies is to complete a listing. It is reported that this will be the largest transaction in Southeast Asia's Internet industry.

Baidu was convicted of unfair competition
In response to the latest verdict of the unfair competition dispute with Bytedance, Baidu responded that "it would appealed the decision. It is reported that this dispute between Baidu and Bytedance occurred in 2018.
Baidu's crawler detected the unstable state of Bytedance's official website when retrieving and included an abnormality label automatically for Bytedance's sites. Bytedance filed an unfair competition suit in the court. Recently, the Haidian District People's Court of Beijing just made a first-instance verdict on this case and Baidu lost the case.

JD.com and SF Express are participating in bidding for the Chinese logistics business of Korean company CJ Group
People familiar with the matter revealed that JD.com and SF Express are participating in the bid for the Chinese logistics business of Korean company CJ Group. The total transaction price may exceed US$1 billion.
China's Ministry of Foreign Affairs responds to potential ban of Chinese companies to list in the US
China's Foreign Ministry spokesperson Hua Chunying said that the United States has adopted a discriminatory policy against Chinese companies, which is a political suppression of Chinese companies. The Chinese government oppose the politicization of securities supervision and hope that the U.S. can provide a fair and just environment for foreign companies to invest and operate in the U.S., instead of trying to set up obstacles. ‌
Earlier, US legislators proposed new regulation that would impose restrictions on Chinese companies listed on U.S. exchanges, including requiring certification that they're not under control of a foreign government.
China's commercial aerospace scores big financing rounds this month
Investment in the domestic commercial aerospace sector had a record month, with three financing deals exceeding RMB100 million yuan in a single month. Among them, Changguang Satellite's RMB2.464 billion yuan Pre-IPO round of financing has attracted widespread industry attention.
15-year-old girl invents a table tennis ball collection robot
A 15-year-old junior high school girl in Shanghai invented a robot that can pick up table tennis balls. It can automatically find and collect table tennis balls scattered on the floor of the gymnasium. The inventor Yao Yan said that this robot was inspired by the harvester in the farmland and wanted to use the robot to help the cleaning staff to reduce the burden of picking up table tennis balls.