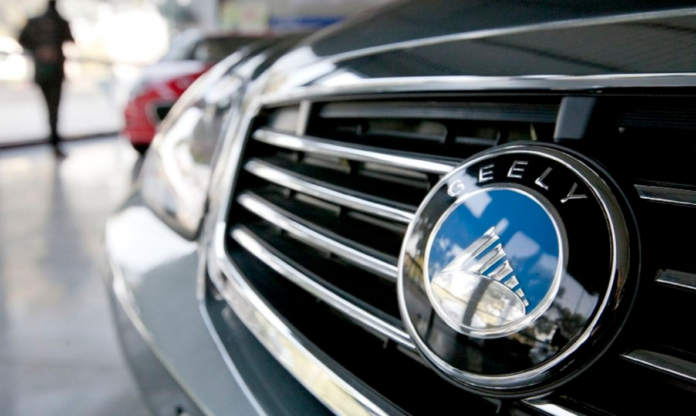 Didi strengthens content production and to make self-made variety show available on its ride hailing car screens
A person close to Didi said that Didi's Lilicheng Media Co., Ltd. is currently recruiting on a large scale. Initially, it will broadcast its self-made variety shows on Didi's car screen.
It can be seen from the recruitment information on the official website that Lilicheng is hiring for positions including content operation chief editor, platform producer, and content product operation.
According to the above sources, the Lilicheng team currently has more than 100 people.

Alibaba: There are major uncertainties in Ant Group's IPO plan
Alibaba released its financial report for the third quarter of 2021. The financial report mentioned that due to the recent major changes in China's financial technology regulatory environment, Ant Group is formulating a rectification plan and is performing regulatory compliance procedures.
Therefore, there are major uncertainties in the business prospects and listing plans of Ant Group.
In addition, the financial report also shows that Ant contributed 735 million yuan to Alibaba's profits in the September quarter (third quarter) of 2020.

Baidu said a smart car company is being formed and is progressing smoothly
According to news on February 2nd, some media reported that Baidu was recruiting talents for car-making in Jiangsu, Zhejiang and Shanghai.
Baidu and Geely formed a joint venture company for car-making, with Baidu holds about 51% of the shares, and Geely holds 49%.
Baidu said that it is forming a smart car company and is progressing smoothly.
It is understood that Baidu's newly formed smart car company will enter the passenger car market and will focus on the design, development, and manufacturing of smart cars.
It will inherit Baidu's artificial intelligence and Internet technology resources and use Apollo's autonomous driving capabilities.
JD Logistics plans to submit Hong Kong IPO application this month
JD Logistics plans to submit a Hong Kong IPO application this month.

China Renaissance Capital: M&A transactions in China's TMT M&A market in 2020 decrease by 18% year-on-year
China Renaissance Capital released the "2020 New Economy Market M&A Report." The report shows that there were 485 M&A transactions in China's TMT M&A market in 2020, a decrease of 18% compared to the same period in 2019.
The total transaction value was US$60.8 billion, an increase of 6% compared to the same period in 2019.
The single average transaction value was US$158 million, an increase of 24% compared with the US$128 million in 2019.
The number of large-scale transactions in 2020 remain the same as in 2019, with a total of 10 transactions worth more than US$1 billion.
On February 2nd, China is expected to send 17.61 million passengers
According to data from the State Council's Joint Prevention and Control Mechanism Spring Festival Transport, on February 2, 17.61 million passengers are expected to be sent nationwide.
Among them, railways are expected to send 3 million passengers, highways 13.80 million passengers, waterways 305,000 passengers, and civil aviation 505,000 passengers. The national highway traffic is estimated to be 26.1 million vehicles.