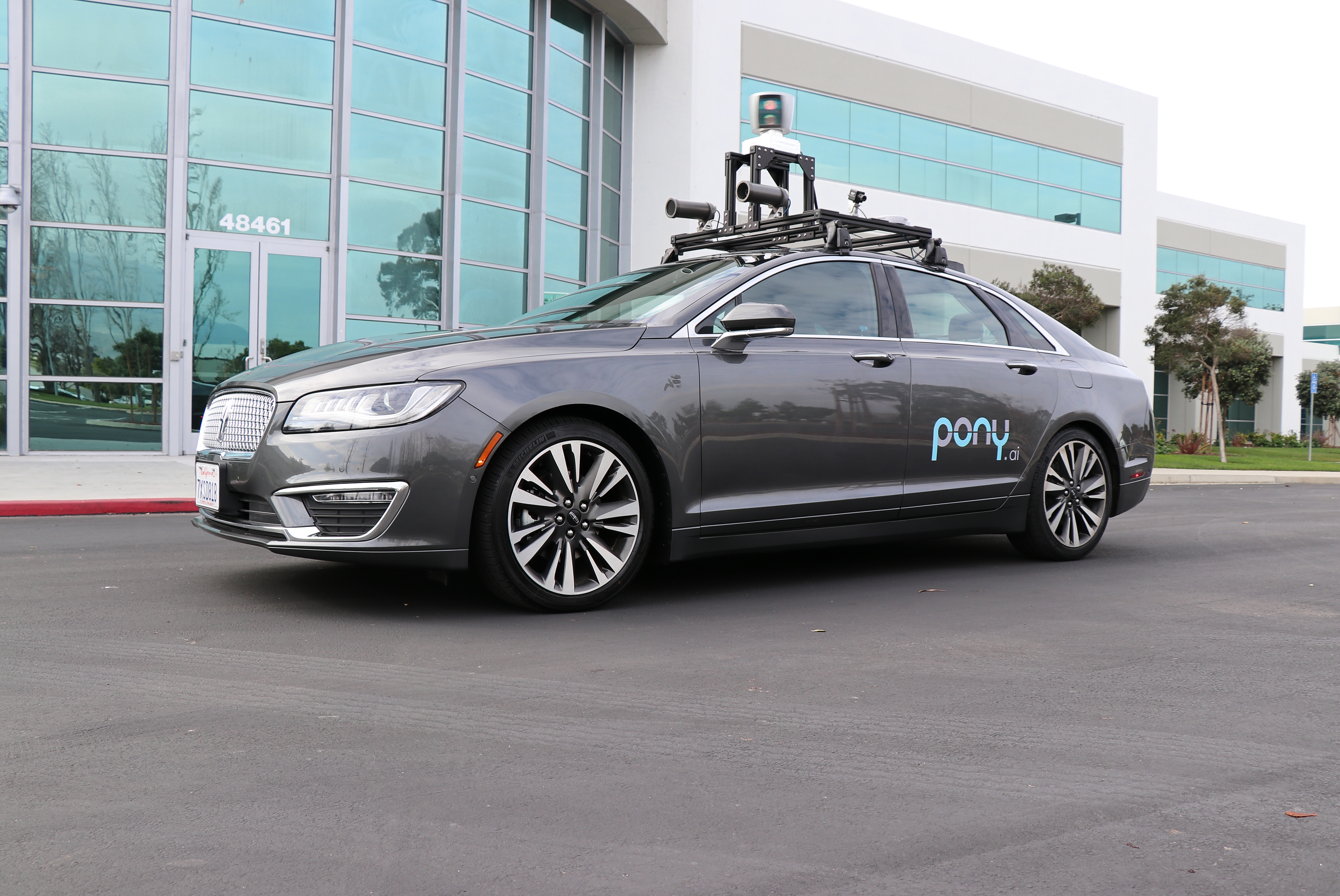 After the official announcement of a new $100 million C+ round of financing, Chinese autonomous driving company Pony.ai said that the first batch of mass produced self-driving cars equipped with its latest generation self-driving system officially rolled off the production line.
It may be the first mass produced self-driving cars made by a Chinese startup company. Waymo, Baidu Apollo, and Cruise have all made volume production of their self-driving cars previously.
This is a landmark step taken by Pony.ai in the integration of autonomous driving software and hardware, and it also makes it possible to deploy RoboTaxi on a faster and larger scale.
This batch of Lexus RX450h is equipped with PonyAlpha X, an automatic driving system for Pony Smart Travel. It is produced by a special mass production line, and the cars met automotive-level process standards and quality inspection.
In fact, in November last year, Pony.ai revealed that it had established a production line specifically for the L4 autonomous driving system and a set of standard processes.
With this production line, the scale and efficiency of its automated driving system in the integrated production of software and hardware is improved six times higher than the previous generation.
The company said that it sorted out the pain points of autonomous driving research and development, independently designed and developed 24 core hardware modules, taking into account performance improvement and cost control, and established a set of rigorous technical indicators and specifications based on car-level production processes.
Peng Jun, co-founder and CEO of Pony.ai, said "the road to large-scale autonomous driving technology requires gradual exploration. From the self-research of hardware modules, the establishment of a new production line, to the mass production and verification of vehicles, Pony.ai once again achieved a breakthrough, accumulate comprehensive and unique experience in promoting the mass production of front-mounted fully autonomous vehicles."
Lou Tiancheng, co-founder and CTO of Pony.ai, emphasized that the large-scale requirements of autonomous driving technology can realize automatic driving in a large enough range, reduce costs, and meet commercial needs.
In the future, these vehicles will start all-weather open road tests of autonomous driving in Guangzhou, Beijing, and Shanghai, and join the company's Robotaxi fleet into large-scale operations.
In the past 12 months, the company has completed three rounds of financing, totaling nearly US$900 million. In the four years since its establishment, it has raised more than US$1.1 billion in total financing.