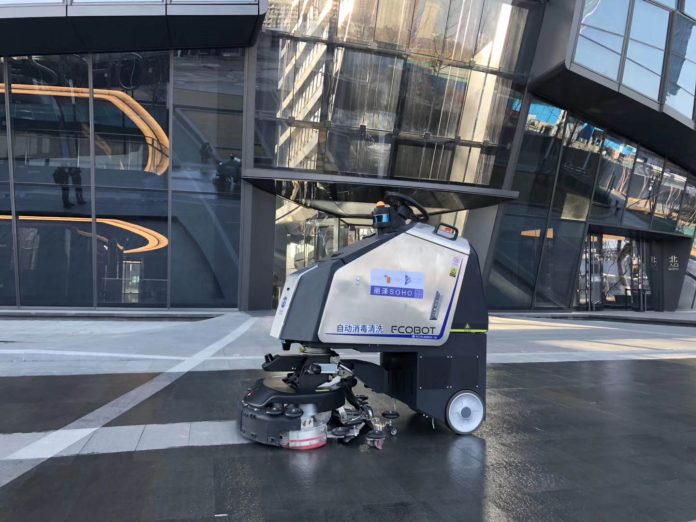 Gaussian Robot completes US$100 million series B round financing, with Meituan, Tencent and Longfor participated
Gaussian Robot announced the completion of a US$100 million series B round financing. The latest round was led by Longfor Group. Founded in 2013, Gaussian Robot mainly develops intelligent cleaning robots and it is the first company in the industry to provide SLAM solutions. At present, the company's cleaning robot solutions have been applied in SOHO China, Longfor, Vanke, Sun Hung Kai, Singapore Changi Airport, SF Express, RT-Mart, Wumart, Taikoo Hui and other property demanders.
WeRide obtains permit to test fully driverless cars in California
Chinese autonomous driving technology developer WeRide has obtained a fully driverless car test license issued by the California Department of Motor Vehicles (DMV). WeRide can conduct unmanned driving tests on public roads in San Jose, California, and the vehicle does not need to be equipped with a human driver. It is another breakthrough of WeRide after being granted China's first driverless test permit in July 2020, becoming the world's first start-up with both Chinese and American driverless test permits.
Didi gets road test license in Beijing Intelligent Connected Vehicle Policy Pilot Zone
Today, Didi Autonomous Driving announced that it has obtained the autonomous driving road test license in the Beijing Intelligent Connected Vehicle Policy Pilot Zone. At the same time, Didi has also gotten the first batch of night and complex weather test qualifications, which can achieve 24-hour road testing. Relevant tests can be carried out under special weather such as rain and fog.
Lenovo: Smart service revenue hits over US$1 billion to build China's ServiceNow
Liu Jun, executive vice president of Lenovo Group, stated at the Lenovo China New Fiscal Year Oath Conference that Lenovo's smart service revenue exceeded US$1 billion in the previous fiscal year and they will build the smart services business into China's ServiceNow in the new fiscal year.
In the new fiscal year, Lenovo China will implement the "Tiger Plan" of "smart products, smart infrastructure and smart service transformation." Smart products will include four "tigers"- consumer Tablet PCs, consumer IoT devices, smartphones and Internet services.
TrendForce: China's server usage in Q1 accounts for about 27.2% of the world
Research firm TrendForce released a report stating that global server shipments are expected to grow by more than 5% in 2021; while ODM Direct shipments will grow by more than 15% annually. Among them, China's server usage is increasing year by year, and accounts for about 27.2% of the world in Q1 of 2021.
Tencent and GAC Group deepen strategic cooperation and will sign a contract during Shanghai Auto Show
Tencent Holdings will deepen its strategic partnership with Guangzhou Automobile Group and sign a contract during the upcoming Shanghai Auto Show, according to person familiar with the matter. Previously, the two parties had signed a strategic cooperation framework agreement in September 2017, and launched the GAC ADiGO (Smart Driving Interconnection) ecosystem in July 2019.
Ford launches China's first electric car, connected to Baidu ecosystem
Ford Motor has launched China's first electric model MACH-E in Shanghai. The model is connected to Baidu's ecology and supports Baidu's map, entertainment content and payment.
(China Money Network's articles are curated and translated from credible Chinese media organizations with established brands, experienced editorial teams, and trustworthy journalism practices. However, we are not responsible for the accuracy of the information. For any questions, please reach out to our editorial department.)