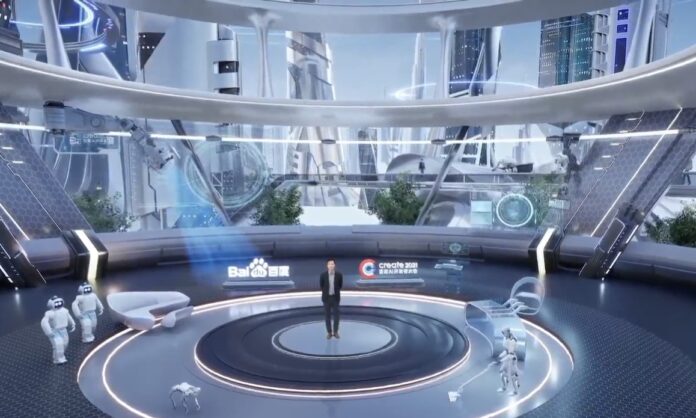 Baidu, Inc. jumped on the Metaverse bandwagon during the first day of its three-day annual flagship developers' conference Baidu Create 2021. The event was held on its metaverse app called XiRang and live streamed.
Dubbed the "Land of Hope", the XiRang platform enables up to 100,000 online attendees to interact simultaneously in the same space.
Baidu Chief Executive Officer, Chairman and Co-Founder, Robin Li, said that the metaverse platform creators would usher in a Golden era of AI over the next 10 years.
The Chinese tech company also released Baidu AI Cloud digital avatar platform XiLing, which is a product integrating digital avatar generation and content production. It can provide creation and operation one-stop services such as virtual host, virtual idol, brand spokesperson creation and operation for radio, television, Internet, brand and other customers.
The company did not provide more specific details of its metaverse platform, and much of the conference were spent explaining the company's artificial intelligence, intelligent transportation, AI toolkit, and its AI talent program.
According to the company, intelligent transportation will see a significant transformation in the next 10-40 years, improving traffic efficiency and urban congestion within the next 10 years.
It reported updates on its open-source deep-learning platform PaddlePaddle. It has garnered 4.06 million developers, served more than 157,000 enterprises and units, covered dozens of industries, and created almost 500,000 models, says the company.
Baidu has also cultivated more than 1 million AI talents, and would continue to promote the cultivation of AI talent in the future and nurture 5 million AI specialists within five years.