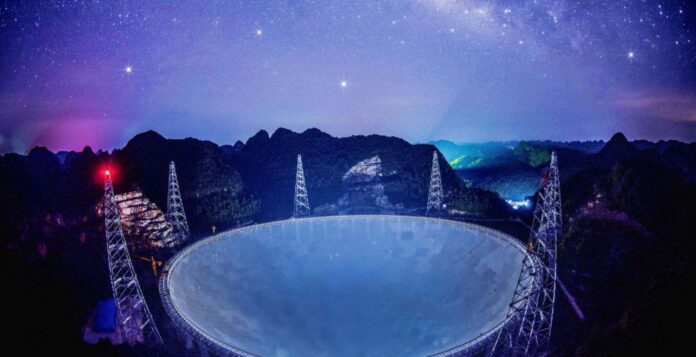 China's 'Sky Eye' FAST detects about 500 new pulsars
The Chinese Academy of Sciences recently held a press conference to unveil the operation conditions of China's 'Sky Eye' FAST and a series of important scientific achievements. Since its completion, China's 'Sky Eye' FAST has continuously improved its operational efficiency and quality, with an annual observation time of more than 5,300 hours. So far, FAST has detected about 500 pulsars, making it the most efficient device in the world since its operation.
Cure Genetics completes US$60 million Series B funding round
Chinese biopharmaceutical technology company Cure Genetics has completed US$60 million Series B funding round. This round of financing was led by the strategic investor Advantech Capital, participated from Oriza Holdings, Blue Ocean Capital, Qiming Venture Capital and others. Proceeds will be mainly used to accelerate the clinical development of Cure Genetics' therapeutic products in blood and solid tumor cells, and to promote the development and international cooperation of innovative serotype screening and gene editing products based on AAV virus.
Chinese residents can order food deliveries in digital RMB
Following the official launch of the pilot version of the Digital RMB App in major application markets, takeaway food can also be paid through digital RMB. At present, residents of 11 pilot areas such as Beijing, Shanghai and Shenzhen can choose digital RMB payment when ordering takeaway food. Industrial insiders believe that the official launch of the Digital RMB App to a certain extent marks that the exploration of the digital RMB has entered the full test stage. With more and more frequent livelihood application scenarios, the application ecology and transaction scale of the digital RMB are expected to be greatly improved.
China Capital Management: fundamentals of semiconductor/consumer electronics may exceed expectations
China Capital Management pointed out that with downstream demand differentiation, the demand for IGBT/automotive electronics is expected to be more vigorous. In the industrial chain, the import volume of domestic semiconductor equipment is still in the upward channel year-on-year, and the high prosperity is expected to continue until the first half of 22 years; in terms of wafers, with the production capacity of wafers successively put into operation, the follow-up capacity shortage effect may continue to be marginally alleviated, and the price increase tide may reach the end. But due to the recent price increase of UMC, investors should focus on the possibility that the fundamentals in the later period exceed expectations.
(China Money Network's articles are curated and translated from credible Chinese media organizations with established brands, experienced editorial teams, and trustworthy journalism practices. However, we are not responsible for the accuracy of the information. For any questions, please reach out to our editorial department.)