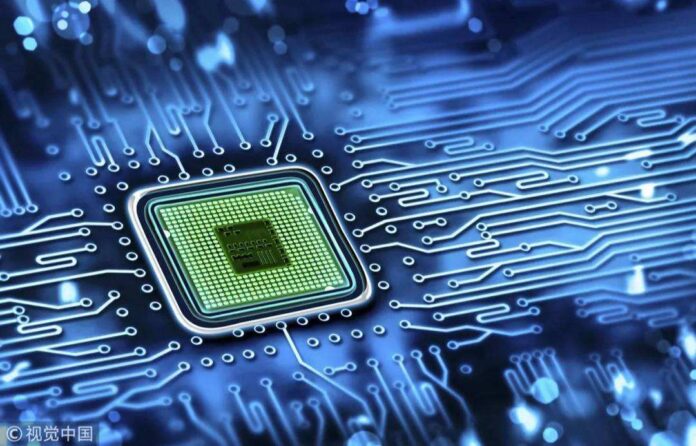 Hisense unveils China's first fully developed 8K AI chip
Hisense has officially unveiled China's first fully self-developed 8K AI picture quality chip in Beijing. Xu Wenli, deputy director of the Department of Electronic Information of the Ministry of Industry and Information Technology, said that the successful research and development of 8K AI picture quality chips and the realization of independent research and development, independent controllability, eliminated all technical barriers in the field of picture quality processing segmentation, and is an excellent case of collaborative innovation in the upstream and downstream of the industrial chain.
HRTN: Never involved in metaverse, continue to eye on VR/AR
The staff of Hubei Radio and Television Information Network said that the company has never claimed to be involved in the metaverse field, but its Weirui Technology involves VR- and AR-related businesses. The company will not cater to the market concept for speculation, but will continue to pay attention to in-depth cooperation opportunities in VR and AR applications.
Chaoda Equipment plans to build a new battery box project for RMB500 million
Chaoda Equipment announced that the company intends to build a new project with an annual output of 200,000 units (sets) of battery box production in Xiayuan Science and Technology Industrial Park, Xiayuan Town, Rugao City, with a total investment of no less than 500 million yuan and a construction period of 2 years.
CICC: A breakthrough in domestic high-end IC photoresist is in sight
CICC believes that with the market, capital, policy and other factors driven, the number of domestic IC photoresist and raw material manufacturers is increasing, and the breakthrough of domestic high-end IC photoresist is in sight. In terms of photoresist, domestic suppliers are mainly concentrated in the low-end market such as PCB/panel/LED field; in terms of photoresist raw materials, resins and photoinitiators with high costs are highly dependent on overseas manufacturers. With the rapid development of the domestic semiconductor industry and the emphasis on domestic core semiconductor materials, some domestic companies continue to make breakthroughs in the field of krF, ArF and other high-end IC photoresists, which is expected to change the global photoresist industry supply pattern.
Honor releases its first foldable smartphone MagicV
Zhao Ming, CEO of Honor Terminal, recently released its first foldable smartphone MagicV, which is equipped with a new generation of Qualcomm Snapdragon 8 processor Snapdragon 8 Gen1, namely, 4nm chip, which is also the first foldable smartphone equipped with 4nm chip on the market. Meanwhile, MagicV mobile phones are only 14.3mm, which is the thinnest folding screen mobile phone on the market.
(China Money Network's articles are curated and translated from credible Chinese media organizations with established brands, experienced editorial teams, and trustworthy journalism practices. However, we are not responsible for the accuracy of the information. For any questions, please reach out to our editorial department.)