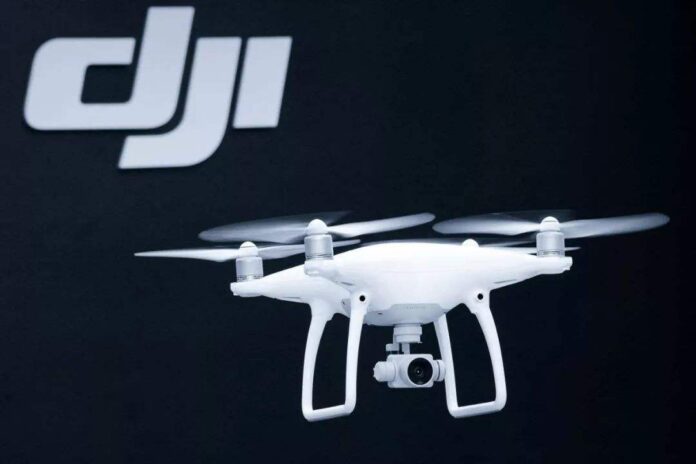 DJI is banned from using American design company Figma's products
American design software Figma has recently frozen the accounts of companies named in U.S. issued sanctions, such as DJI. It means that Chinese well-known technology companies, including Huawei and DJI, will be affected. After this news came out, Figma's Chinese competitors InstantDesign and Lanhu have also launched the Figma file import function so as to help designers deal with this incident.
AI chip unicorn Cambrian's CTO resigns
Chinese AI chip unicorn Cambrian announced yesterday that Mr. Liang Jun, a core technician, notified the company to terminate the labor contract due to disagreements with the company. After his resignation, Mr. Liang will no longer hold any positions in the company.
Cambrian claimed that Liang Jun's departure will have a certain impact on the company's R&D management. Since the company has established a complete R&D system, formed a professional R&D team, and reserves a wealth of patented technologies, Liang Jun's departure will not affect the company's technological innovation, nor will it have a significant adverse impact on the company's overall R&D strength.
Alibaba DAMO Academy develops new AI algorithm for wind speed prediction
Alibaba DAMO Academy has successfully developed an AI algorithm that can accurately predict the wind speed and power generation of wind farms. The algorithm can predict the wind speed of different terrains such as plains, mountains, and coasts, and predict the power generation of wind farms in the region, providing data support for power grid scheduling and improving wind power consumption. In complex mountain wind farms, the accuracy of forecasting using DAMO Academy's AI algorithm can be increased by 20%. At present, the algorithm has served many Chinese wind farms.
Excavation robot developed by Shanghai Construction is on duty
Shanghai Construction Group(SCG) has developed a remote-control foundation pit excavation robot system and a mobile information acquisition and transmission device (M-Type) with independent intellectual property rights. The successful application in unmanned excavation operations not only creates a risk-controlled construction environment, but also improves efficiency.
In addition to being used in urban renewal and development of polluted land, the robot is also suitable for various complex working conditions such as ultra-deep foundation pit construction, reverse construction, tunnel construction, and urban pipe gallery construction. Ensure the safety of the rescue process in emergency public events such as collapses that threaten the safety of the city.
Magnetic levitation motor maker HSS Power completes series A round
Chinese magnetic levitation motor maker HSS Power has recently completed a round of financing of nearly RMB100 million, which is jointly invested by Qianhai Ark Fund, led by Zhongyuan Qianhai Fund, and participated by Qilu Qianhai Fund, Smart Internet Industry Fund, and Huaize Zhongzhao Angel Fund. Founded in 2019, HSS Power is a Chinese high-tech enterprise focusing on suspension bearing technology, developing and producing maglev high-speed motors, maglev blowers, compressors and energy storage flywheels.
(China Money Network's articles are curated and translated from credible Chinese media organizations with established brands, experienced editorial teams, and trustworthy journalism practices. However, we are not responsible for the accuracy of the information. For any questions, please reach out to our editorial department.)