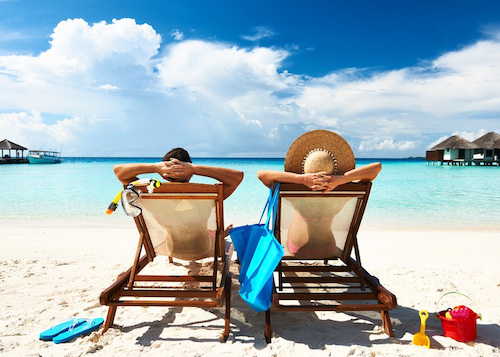 Ocean Link, a private equity firm founded by former Carlyle Group executive Tony Jiang and hotel veteran Alex Zheng, says it has established a strategic partnershp with Ctrip and global growth equity firm General Atlantic, says a company announcement.
Ctrip and General Atlantic both have the right to appoint a director to the board of Ocean Link, and the three parties will cooperate on areas of deal sourcing, execution, portfolio company management by leveraging each party's local reach and industry experience.
"As increased consumption and changing consumer habits continue to shift China's economic landscape, there is an immense opportunity for the travel and tourism sector to evolve," said Tony Jiang, partner of Ocean Link.
From 2014 to 2015, the total number of Chinese residents traveling domestically rose 10.5% to 4 billion, while the total number of Chinese residents traveling internationally rose 12% to 120 million, according to data released by the China National Tourism Administration.
In addition, the total number of Chinese residents traveling internationally is expected to double from 120 million in 2015 to 220 million in 2025, according to Goldman Sachs Global Investment Research from November 2015.
Founded in early 2016, Ocean Link deploys both RMB and U.S. dollar to invest in the tourism and travel sector China, including hotels and resorts, attractions, online and offline travel agencies and operators, transportation services, and related business solutions providers.
The firm's initial investments include eLong, Mind Education, an educational tours and summer camps operator, Joint Wisdom, a data analytics services provider for China's hotel industry, and Ruby Hotels, a Europe-based hotel chain with the "lean luxury" concept with expansion plans to Asia.
Tony Jiang was with The Carlyle Group from 2006 to 2016, most recently served as a director in the firm's corporate private equity division, focused on buyout opportunities in Asia. Prior to this, Jiang worked in the investment banking division of Deutsche Bank.
Another partner at Ocean Link, Alex Zheng, was a co-founder and chairman of Plateno Hotels Group, a Chinese hotel operator with more than 20 brands with over 3,700 hotels in 300 destinations globally.