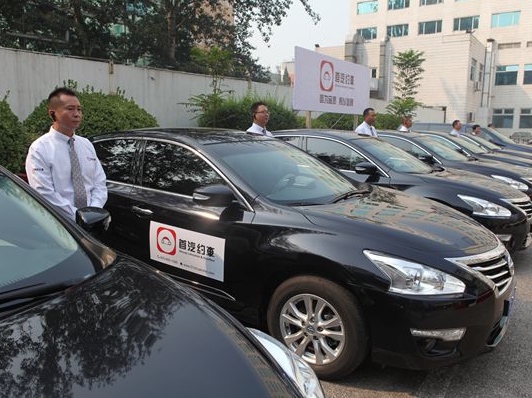 Shouqi Limousine & Chauffeur, a Chinese ride-booking app backed by Beijing-based automobile company Shouqi Group, has raised a RMB700 million (US$105 million) series B+ round from NIO Capital, Baidu Inc. and Silk Road Huachuang Beijing Co., Ltd.
The round brings Shouqi's series B round to a total of US$193 million, according to a company announcement. In July, it completed a RMB600 million (US$88 million) series B round from a subsidiary of Oceanwide Holdings, Beijing Mingqi Management Consultant Company. NIO capital is a private equity fund established by Chinese electric car company NIO.
It is unclear how the company was valued in the latest round. The company was previously valued at RMB5.1 billion (US$750 million) four months ago when it completed its series B round, according to the announcement back then.
As part of the investment, Baidu and NIO Capital will leverage their open-source platforms DuerOS and Apollo and NIO's electric vehicle ecosystem to help Shouqi build a transportation ecosystem comprising smart vehicles and artificial intelligence technologies.
Shouqi Limousine & Chauffeur was founded in 2015 by state-owned automobile enterprises Shouqi Group and taxi company Xianglong Taxi Co. It is an app-based ride booking service with a fleet of authorized vehicles, making it in compliance with China's newly implemented Internet ride hauling regulations.
Last month, Shouqi Limousine & Chauffeur formed a partnership with Baidu to jointly push for the commercialization of autonomous driving and Internet of vehicles, as well as developing autonomous driving vehicles for ride hailing business and building a smart transportation network.
The company now operates in 53 cities in China, and currently has over 20 million registered users and 2.4 million monthly active users. Compared to industry leader Didi, Shouqi Limousine & Chauffeur is strongest in its base, Beijing, and operates in big cities while still absent in hundreds of smaller cities across the country.
Shouqi previously raised a US$600 million series B round in July. In 2015, it reportedly completed a RMB228 million (US$34 million) series A round led by a subsidiary of China Jianyin Investment Ltd. It plans to use the latest proceeds to improve customer services and build a smart transportation ecosystem.