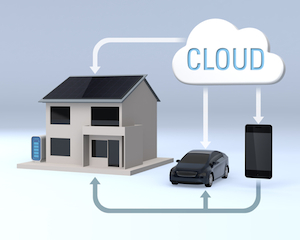 Chinese Internet of things (IoT) solution provider Tuya Smart has raised a US$200 million series C round from Australian sovereign wealth fund Future Fund and other investors.
NEA, China Broadband Capital, CICC Global Bridge Capital, Paris-based investment firm Quadrille Capital, and Hong Kong's C.M.Capital Advisors also participated in the round.
Founded in 2014 by three former employees at Ali Cloud, Tuya Smart is a global IoT platform and voice AI interactive platform, which makes products smarter. It provides users with a one-stop AI IoT solution that covers hardware access, cloud services and App software development. It also provides app management and data analysis services.
It provides solutions for all major home appliances including lighting products, electrical equipment, security products, major and small appliances. Its products are connected in over 200 countries and regions, including Asia, U.S. Europe, Middle East, serving over 10,000 clients.
"We are confident at Tuya Smart because only as little as 5% of home appliances are smart, which means smart home appliances market has huge potential. Also, Tuya Smart has a matured business model and ability to act fast, which is rare among AI start-ups," said China Broadband Capital.
In October 2017, Tuya Smart raised a series B round worth tens of millions of RMB from CICC, NEA, Quadrille Capital and Oriental Fortune Capital. In 2015, it raised tens of millions of USD from NEA.