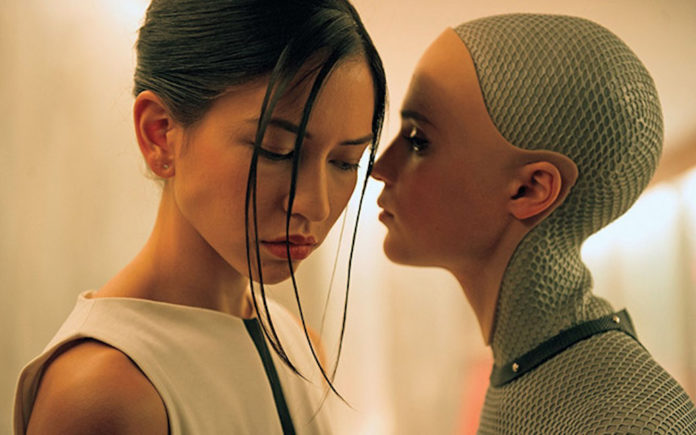 Emotibot Technologies Limited, a Chinese communicational robotics solution developer, has secured US$30 million in a series B round of financing, led by China Development Financial, with participation from Cathay Financial Holding.
Existing investors from previous rounds, such as home appliance robot maker Ecovacs Robotics and Advantech Capital, also participated in the round.
Established in 2015, Emotibot is an artificial intelligence-powered emotional robot developer, aiming to enable robots or robotic systems to handle dialogue and understand mankind's emotion.
The concept is suggestive of the empathetic robot in American romantic science-fiction film 'Her' by Spike Jonze. The thoughtful 'Samantha,' from the movie, a man-made but humanized operating system, can read, understand, memorize, and communicate with wisdom and comfort with human beings in the real world.
In order to bring the fantasy of a 'Samantha' to life, Emotibot has developed four core technologies: the emotional chatbot can understand intent and context in dialogues and draw on a short-term memory. The multimodal emotion recognition technology is able to analyze emotions through text, image and voice. The voice emotion recognition can automatically attribute emotions to humans by speech recognition and voice quality analysis. Finally, the computer vision enables face detection and emotional assessment based on expression, behavior, fatigue and clothing.
By combining these four core technologies, the Shanghai-based company has developed six AI-powered multimodal interactive systems, including Virtual Customer Assistant (VCA), Virtual Enterprise Assistant (VEA), Virtual Personal Assistant (VPA), and Smart Customer Contact Center (AICC).
Emotibot currently offers over 30 solutions with various functions, for example, travel planning and hotel reservations, which users can get access to via mobile phones, websites, IoT systems, and digital terminals.
Their customized solutions have been implemented in several several sectors, including e-commerce, smart devices, financial services and call centers. The main focus throughout all applications is on taking care of customer emotions while doing business with human beings. For example, in the e-commerce application, Emotibot provides chatting solutions with bots to provide shopping comforting guidance to customers throughout the e-commerce process, from pre-sale, to sale, to the after sale stage.
The company has forged partnerships with several large banks in China, such as the Bank of Communications, China Merchants Bank, and China Minsheng Bank, China's insurance giant Ping An Insurance, robot makers UBTECH and ECOVACS, gaming and social chatting app giant Tencent, e-commerce platform VIPSHOP, along with cloud services provider JD.com's JCloud and Amazon's AWS.
By the year 2025, robots will bring an amount from US$1.7 trillion to US$4.5 trillion to the annual growth of economy worldwide, according to a report titled, 'Disruptive technologies: Advances that will transform life, business, and the global economy' by McKinsey & Company, the American worldwide management consulting firm.