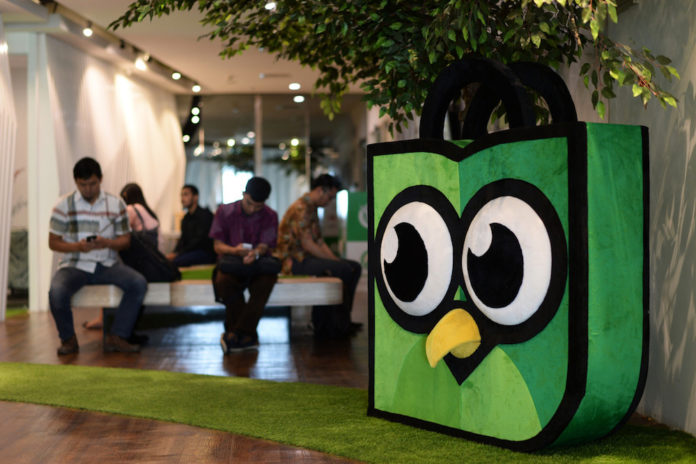 PT Tokopedia, Indonesia's Taobao, has completed US$1.1 billion, led by SoftBank Group Corp's Vision Fund and Alibaba Group Holding, with participation from Softbank Ventures Korea, according to a company announcement today.
The e-commerce unicorn is valued at about US$7 billion after the round, becoming the country's most valuable startup. After the round of financing, the e-commerce giant will continue to focus on the Indonesian market.
Founded in 2009, Tokopedia is an Indonesian technology company which operates an online marketplace for physical and digital goods. The platform serves as an intermediary to match customers and retailers, instead of its own stock, which is a business model close to taobao.com in China.
The 37-year-old William Tanuwijaya, the founder of Tokopedia, is a former game developer and IT business development manager.
Tokopedia claims to have served 93% of districts in Indonesia across 17,000 islands in the statement. In the past year, the company has quadrupled its gross merchandise value and now provides same-day delivery to 25% of its customers.
In the third quarter of this year, Tokopedia ranked the first in monthly web visits for e-commerce sites in Indonesia, according to iPrice Group, a market researcher who based their analysis on SimilarWeb's data. It was followed by websites Bukalapak, Shopee and Lazada.
"Leading into our tenth year, Tokopedia is evolving our ecosystem to infrastructure-as-a-service where our logistics, fulfillment, payments and financial services technologies will empower commerce, both online and offline," said William Tanuwijaya, CEO and co-founder of Tokopedia.
"Tokopedia already provides millions of consumers with access to more than 100 million products," said Lydia Jett, senior investor at SoftBank Investment Advisers and Tokopedia board member.
Tokopedia plans to use the funds to further invest in technology and infrastructure in Indonesia to support its commerce, logistics, fulfillment, payments and financial services ecosystem, and to provide better experiences to customers.
In 2017, Alibaba led a US$1.1 billion investment in Tokopedia to help it expand in the current market. The biggest e-commerce firm in China also has been increasing its control in online shopping portal Lazada, Tokopedia's rival in southeast Asia, since its acquisition of the company in 2016.
In 2014, Tokopedia raised US$100 million from Tokyo-based Softbank Group and Sequoia Capital.
Indonesia has the largest economy in the southeast Asia and has a population of around 268 million in 2018, ranked the fourth most populous country in the world.
Southeast Asia's e-commerce market reached US$23 billion in 2018 and is expected to reach US$102 billion in 2025, with Indonesia leading the way. The country's e-commerce industry is valued at US$12 billion in 2018 and is poised to grow to US$53 billion in 2025, according to a recent report by Google and Temasek Holdings Pte.
The report identifies Lazada, Shopee and Tokopedia, all homegrown players founded in and serving the region, as dominating the e-commerce market in southeast Asia, which has doubled in 2018.