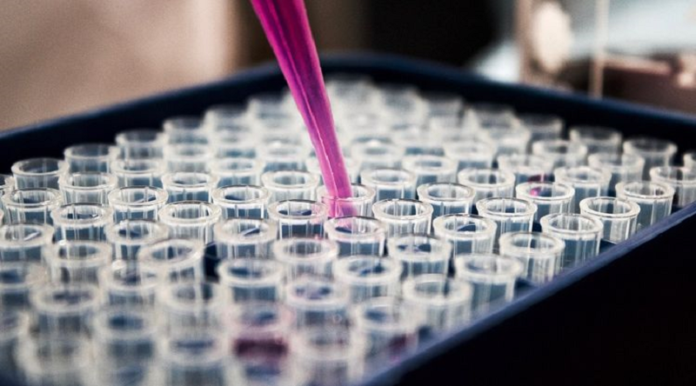 Sequoia Capital China and Chinese healthcare-focused investment firm HighLight Capital have backed a US$16 million series A round of financing in America-based biotechnology company Cullgen Inc., according to a statement released on Wednesday.
Founded in 2018, Cullgen is a drug discovery company that utilizes ubiquitin-mediated, small molecule-induced protein degradation technology to develop targeted protein degraders for the treatment of diseases lacking effective therapeutic approaches. The company's research programs focus on novel treatment for cancer, inflammatory, and autoimmune diseases.
Its proprietary targeted protein degradation platform uSMITE (ubiquitin mediated small molecule induced target elimination) identifies novel degraders that attach to a disease-causing protein and then signals the body's ubiquitin proteasome system to eliminate the protein.
"Since our founding in early 2018 we have made significant advancement of our targeted protein degradation platform which has directly led to the identification of several pre-clinical assets that we are rapidly advancing towards the clinic," said Ying Luo, chairman and president of Cullgen.
Proceeds of this round will be used to support Cullgen's internal pipeline of targeted protein degraders in oncology and other diseases, as well as the company's efforts to discover novel E3 ligands that may be used as part of a targeted protein degrader complex.
Cullgen raised US$15 million in a seed round financing led by GNI Group, a Japan-based company that engages in new drug production activities, in March 2018.
Sequoia Capital China was launched in 2005 in Beijing by investment guru Neil Shen Nanpeng and Silicon Valley-born Sequoia Capital. The company has raised 31 funds with US$3 billion in disclosed assets under management to date.
HighLight Capital was launched in 2014 by CDH Venture partner Wang Hui and former SB China Capital (SBCVC) partner Zhao Gang. The firm manages both RMB and USD funds with nearly US$1.5 billion in total assets under management.