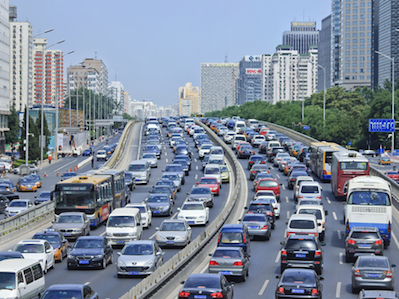 In a landmark deal, Chinese ride share giant Didi Chuxing has agreed to acquire all assets of Uber China, including its brand, business operations and data for operation within China, according to a company announcement.
In exchange for the Uber China assets, Uber will receive 5.89% of the combined company with preferred equity interest which is equal to a 17.7% economic interest in Didi Chuxing.
In addition, Baidu Inc. and other Chinese shareholders will receive a 2.5% economic interest in Didi Chuxing.
Under the agreement, Did Chuxing will also obtain a minority equity interest in Uber, the U.S. ride share pioneer.
Cheng Wei, founder and chairman of Didi Chuxing, will join the board of Uber. Travis Kalanick, founder of Uber, will join the board of Didi Chuxing.
No additional terms were disclosed, but media reports say that the combined company will have a domestic market valued of US$35 billion, which consists of Didi Chuxing's US$28 billion and Uber China's US$7 billion.
Chinese media also reported that Didi Chuxing will invest US$1 billion in the San Francisco-based Uber, as part of the deal.
"This agreement with Uber will set the mobile transportation industry on a healthier, more sustainable path of growth at a higher level," says Cheng Wei, founder and CEO of Didi Chuxing, now the only company with all of China's top three Internet companies BAT (Baidu Inc., Alibaba and Tencent) as its backers.
After the completion of the long-expected transaction, Uber China will maintain independent branding and business operations to ensure stability and continuity of services for passengers and drivers, says the announcement.