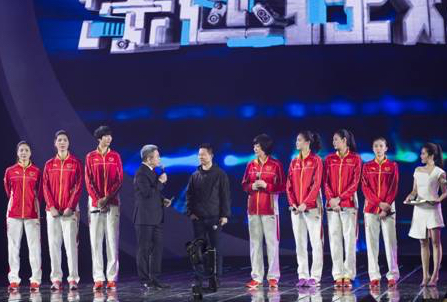 Chinese Internet company LeEco says its electric car affiliate Le Supercar has raised US$1.08 billion from Lenovo, Yingda Capital, a venture capital firm backed by State Grid, Shenzhen Municipality-backed Shenzhen Capital Group, China Minsheng Trust, Macrolink Group and Hongzhao Capital.
Company founder, Jia Yueting, announced the news yesterday via a televised evening gala broadcasted on LeEco's online video platform and Jiangsu TV, claiming the investment as the largest first round ever raised by an automotive start-up.
"Le Supercar is a revolutionary business venture led by the Chinese people attempting to lead innovation in an advanced industrial sector for the first time in history. It is a symbol of China's entrepreneurship and emergence in the world," Liu Gang, an investment committee member at Shenzhen Capital Group, stated during the gala.
LeEco launched its super car project back in 2014 with the aim to create a smart vehicle, as part of the company's ambition to become an ultimate combination of Tesla, Uber, Apple, Amazon and Netflix.
Le Supercar currently has over 1,000 staff, some of whom have previously worked at automobile leaders including Tesla, BMW and GM.
It has also partnered with British luxury sports cars maker Aston Martin, Chinese automobile company GAC Group and U.S. electric car start-up Faraday Future.
Vehicles developed by LeEco and Faraday Future are in the final road testing phase, after the two partners revealed a concept car in January.
In August, LeEco signed a cooperation agreement with Zhejiang provincial government to establish an auto park in Deqing city with US$3 billion investment.
LeEco also controls Chinese ride share company Yidao Yongche, which is likely to become the Uber part of the company's ultimate future ecosystem and allows users to hail Le super cars on demand.
LeEco's cloud computing and sports unit have completed RMB1 billion and RMB8 billion venture round earlier this year.
Yingda Capital is established in 2015 as a State Grid subsidiary to manage an investment vehicle backed by the State Grid, China Communications Construction Company and China Aerospace Science & Industry Corporation.
Shenzhen Capital Group, backed by the Shenzhen State-owned Assets Supervision and Administration Commission (SASAC) and state-owned Shenzhen Investment Holdings, is an early investor in LeEco back in 2008.
The group also backed other units of LeEco, including leading a venture round of its film division.