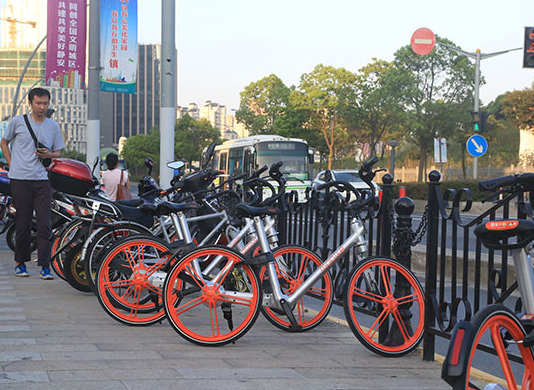 Shanghai-based bike sharing mobile app Mobike has raised over US$100 million in a new round of financing led by Hillhouse Capital and Warburg Pincus, a few days after Didi Chuxing invested tens of millions of U.S. dollars in rival start-up ofo, signaling the pair are ready to embark on an intensive battle to grab market share.
Sequoia Capital, Qiming Venture Partners, Tencent Holding Ltd., Bertelsmann Asia Investments Joy Capital and Panda Capital also participated in the round, Chinese media reported.
Both Hillhouse and Warburg representatives did not immediately respond to inquiries to confirm the news.
Officially launched in December 2015, Mobike's latest series C round came just over one month after it raised US$10 million in a series B financing led by Panda Capital, joined by Joy Capital and Sinovation Ventures in August.
On the other hand, ofo was established in 2014 and raised tens of millions U.S. dollar in funding from Matrix Partners China, GSR Ventures and Will Hunting Capital, according to Chinese media reports.
A partner at GSR Ventures told a Chinese magazine that he communicated with Didi Chuxing about potential partnerships before investing in ofo.
The difference between the two bike sharing platforms also include bike sourcing. Mobike manufactures its own bikes at around RMB3,000 to RMB5,000 per bike, in order to lower maintenance and repair costs.
Ofo sources its bikes from recycled bikes and donations, with average cost of RMB270 per bike.
In addition, Mobike's users currently are white-collar office workers in Beijing, Shanghai and Guangzhou, with reportedly around 200,000 registered users. Ofo operates in 20 cities, mostly in universities, with around 1.5 million users.
Bike sharing has become such a sensation in China lately that dozens of new similar start-ups appeared on the market almost overnight, an investor said.