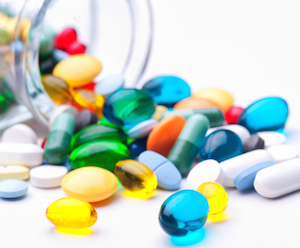 A fund managed by Chinese state-owned investment entity State Development & Investment Corporation (SDIC) has led a US$260 million series D funding round in Chinese biopharmaceutical company Innovent Biologics, according to Chinese media reports.
New investors China Life Investment Holding Co., Ltd., Taikang Insurance Co., Ltd., Ping An Insurance, as well as existing investors Legend Capital, Temasek Holdings, Hillhouse Capital also participated in the round.
After the completion of the latest round, Innovent Biologics would have raised US$410 million in total.
What's noteworthy is that the leader investors is an advanced materials fund managed by SDIC, an entity affiliated with China's State-owned Assets Supervision and Administration Commission (SASAC), which would give the company enormous state and high-level resources.
"China's biopharmaceutical industry is at a golden age right now, and we have done a thorough due diligence on Innovent Biologics' drug pipeline, development quality and capabilities," said Lu Dazhong, managing director at SDIC.
Founded in 2011, Innovent Biologics aims to bring highly complex drugs to the Chinese populace. The company has a product pipeline of 12 antibody covering oncology, immunity and cardiovascular diseases, of which four has entered the clinical stage.
The company plans to use the latest fundraising on research and development of the new drugs and expand its industrialization capabilities.
In 2015, Innovent Biologics and Eli Lilly signed agreements to co-develop and co-commercialize six antibody drugs over the next decade. This was the first time a biopharmaceutical product invented by a Chinese company was licensed to a global company.
Established in 1995, SDIC is a state-owned investment holding company approved by state council with RMB495.5 billion (US$75.4 billion) in total assets and RMB772.2 billion (US$117.5 billion) in asset under management.