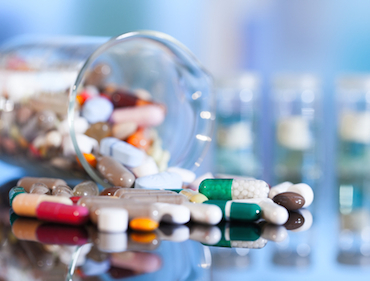 C-Bridge Capital, a US$700 million-under-management healthcare private equity fund in China, has led a US$100 million new funding round in Chinese pharmaceutical start-up Ascletis, according to Chinese media reports.
Qianhai Equity Investment Fund Management, the family foundation of Focus Media's founder Jason Jiang, as well as existing investors Goldman Sachs and Chinese drug maker Tasly Pharmaceutical also participated.
The latest round follows a RMB220 million (US$35 million) financing led by C-Bridge Capital and a US$20 million investment from Goldman Sachs in the company in 2015.
Founded in 2013, Ascletis is a biotechnology company dedicated to developing new treatments for infectious diseases including Hepatitis C and related cancer.
One of its new drug applications for Hepatitis C virus treatment was just accepted by China's healthcare regulator, and is expected to be launched in market during the first half of 2017.
There are around 100 million people in China who have contracted the Hepatitis C virus. Around 30% of them will deteriorate to liver cancer, cirrhosis or other deadly liver diseases.
With three operational sites, including Hangzhou and Shaoxing in China, as well as North Carolina in the U.S., Ascletis plans to use the latest proceeds on new product development, marketing and promotions.
"Ascletis is one of the best new drug development companies in China," said Fu Wei, chief executive at C-Bridge Capital. "Since investing in 2015, we have witnessed a series of great achievements at the company. We will cooperate with new investors to help the company grown into the next stage."
Before founding C-Bridge Capital in 2014, Fu Wei was head of principal investment at Far East Horizon, and was a partner at Themes Investment Management.