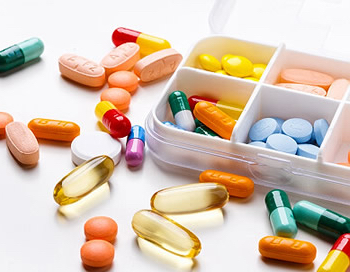 Shanghai Fosun Pharmaceutical (Group) Co., Ltd. and Santa Monica, California-based Kite Pharma will establish a joint venture to develop and commercialize cancer treatment in China, the companies announced.
The Shanghai-based 50-50 joint venture, Fosun Pharma Kite Biotechnology Co., Ltd., will focus on commercializing Kite Pharma's lead product candidate axicabtagene ciloleucel, an investigational therapy to treat lymphomas, in China.
China is the second largest pharmaceutical market in the world after the U.S., with cancer the leading cause of death, with over four million new cases per year. According to recent estimates, each year in China there are approximately 73,000 newly diagnosed cases of non-Hodgkin lymphoma, a disease axicabtagene ciloleucel aims to treat.
Under the terms of the agreement, Fosun Pharma will provide the RMB equivalent of US$20 million in funding to support clinical development and manufacturing, while Kite will provide certain technical transfer services to the joint venture.
Each party will share in any profits from the joint venture with Kite Pharma receiving 40% and Fosun Pharma receiving 60% of the total.
Kite will also receive an upfront fee of US$40 million from the joint venture, funded by Fosun Pharma, regulatory and commercial milestones totaling US$35 million and mid-single digit sales royalties for axicabtagene ciloleucel.
"We are committed to bring engineered T-cell therapy to patients in China who are suffering from cancer," said Arie Belldegrun, chairman and CEO of Kite. "This joint venture allows us to access a critically important market and meet a major objective of expanding our global reach."
The joint venture will also have the option to license additional product candidates from Kite including therapies aimed to treat bladder, esophageal, head and neck, lung and ovarian cancers.
In December 2016, Kite initiated the rolling submission to the U.S. Food and Drug Administration (FDA) of the Biologics License Application (BLA) for axicabtagene ciloleucel
as a treatment for patients with refractory aggressive B-cell non-Hodgkin lymphoma.