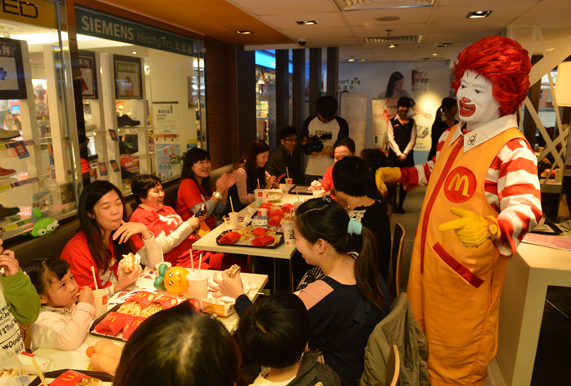 A unit of Chinese financial services group CITIC Group has agreed to acquire a 16.7% stake in Beijing Capital Agribusiness Group, in a deal structured to strengthen partnerships to manage and grow McDonald's mainland China and Hong Kong business, according to Chinese media reports citing insiders.
The investment will be completed in two tranches with expected deal value of around RMB2 billion (US$291 million). The deal is still pending approval by regulators.
The stake purchase solidifies CITIC and Sunlon's strategic partnership, as the two plans to revamp the supply chain of McDonald's and integrate the fast food chain's online and offline operations. Sunlon's agricultural e-commerce platform could also provide another online channel for McDonald's.
Earlier this month, CITIC and its alternative investmnet unit CITIC Capital Holdings teamed up with the Carlyle Group to acquire McDonald's operations in mainland China and HOng Kong for up to US$2.08 billion.
CITIC and CITIC Capital will have a 52%, while Carlyle and McDonald's will end up with a 28% and 20% stake, respectively, after the completion of the deal.
Beijing Capital Agribusiness, also known as Sunlon, has had a long term partnership with McDonald's in China. One of its units, Sanyuan Group, owned 50% of McDonald's Beijing company and a 25% interest in its Guangzhou entity.
CITIC's strategic investment board agreed to a Sunlon deal in the fall of 2016, according to the reports. As CITIC's investment in McDonald's drew to a close, the negotiations for the Sunlon stake purchase accelerated.
The Chinese state-backed financial services group sought to partner with an entity with deep agriculture expertise as it made bids for McDonald's, and Sunlon decided to not bid for McDonald's to avoid two state-owned enterprises competing for the same assets.
Sunlon was created in 2009 by merging three state-owned agricultural businesses, Beijing Sanyuan Group, Beijing Huadu Group Corp. and Beijing Dafa livestock Corporation.