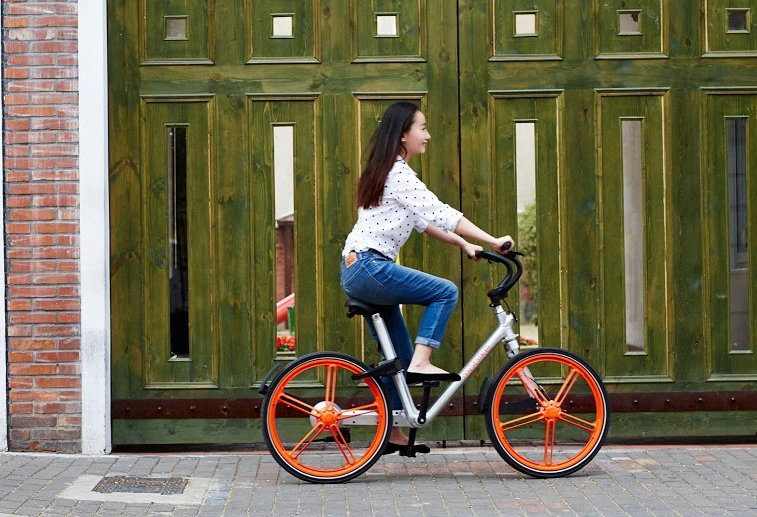 Foxconn Technology Group has invested an undisclosed amount in a strategic investment in China's bike sharing company Mobike as part of a wider partnership, the companies announced today.
The exclusive strategic partnership will enable Mobike to increase global production capacity of its smart bikes to over 10 million units annually, and reduce the cost of producing and distributing Mobike's bikes to cities around the globe as it expands outside of China.
"This partnership is all about bringing more bikes to more cities around the world," said Davis Wang, co-founder and CEO of Mobike. "In 2017, we aim to enable residents in a hundred cities in China and internationally to enjoy our unique and convenient solution to the global challenge of last-mile travel."
Foxconn also intends to locate production hubs in a number of its facilities globally, in locations close to Mobike's priority markets. This will enable further cost savings in distributing the bikes to target cities, and ensure that Mobike's local operations teams are able to quickly address fast-growing user demand for new bikes.
"As part of our business strategy, Foxconn is actively seeking to maximize the potential of Internet-driven smart manufacturing," said Foxconn senior vice president James Du. "This partnership with Mobike is a great example of how we can use this expertise to address the challenges of urban transportation and deliver greater convenience to consumers."
Mobike began trial operations in Shanghai at the end of 2015, and has rapidly expanded to over 100,000 bikes across 13 cities including Beijing, Shanghai, Guangzhou and Shenzhen.
Earlier this month, Mobike announced that it had closed a US$215 million series D financing round led by strategic investors Tencent and Warburg Pincus.
The company previously received a US$100 million capital injection from Hillhouse Capital, Warburg Pincus, Sequoia Capital, Qiming Venture Partners, Tencent, Bertelsmann Asia Investments, Joy Capital, Panda Capital and others in October 2016.