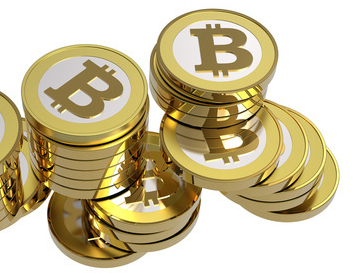 Chinese financial technology service provider Credit China Fintech Holdings Ltd. has agreed to a US$30 million deal with block chain technology firm BitFury Group Ltd to invest in BitFury shares and establish a joint venture focused on China, the companies said today.
No financial details on the share purchase or the joint venture were disclosed.
The collaboration with BitFury is in line with Credit China Fintech's strategy and will assist the Hong Kong-listed company in maximizing the adoption of the bitcoin and block chain technology into its various financial technology platforms, it said in a statement.
"China is a visionary country and we are honored to have the opportunity to expand the work of our company to this significant part of the world," said Valery Vavilov, CEO and founder of BitFury.
BitFury, with offices in Amsterdam, San Francisco, Washington D.C. and London, is a bitcoin and block chain infrastructure provider and transaction processing company.
It provides a full-service chain of hardware and software products that help businesses, banks and financial institutions to utilize bitcoin and block chain technology, the latest encryption technology for the secure digital transfer of digital assets.
"Blockchain is a fast emerging technology allowing effective secured value transfer over the Internet," said Phang Yew Kiat, vice-chairman and CEO of Credit China Fintech. "Our collaboration with BitFury will further cement our leadership position in the use of Blockchain technologies across our FinTech platforms."
Credit China FinTech provides financial services to small and medium enterprises, as well as consumers, in China through Internet and mobile Internet, including online third party payment, technology-enabled lending, online financial asset investment and supply chain financial services platforms.