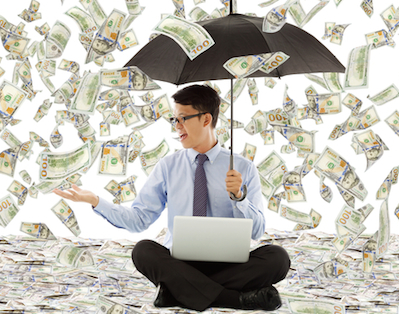 AGIC Capital, an Asia-Europe cross-border growth equity firm founded by former Deutsche Bank executive Henry Cai, has reached a final close of its debut US$1 billion fund, the firm announced today.
Fundraising for its debut fund started in March 2015 and reached a first successful close of US$550 million five months later.
With the final close, the fund will continue to target investments in European small- and mid-cap companies in the areas of intelligent manufacturing, high-end equipment, advanced materials, medical technologies and environmental protection technologies, and will assist with their expansion into the growing Asian markets, with a specific focus on China.
"The success of the fund-raising reflects their endorsement of our investment philosophy and recognition of our track record to date," said Henry Cai, chairman of AGIC, in a statement. "We will continue to act as the bridge for European companies with advanced technologies, particularly in Germany, Austria, Switzerland, Italy, France and the Nordics, helping them tap into the exciting opportunities in China and across Asia."
AGIC will open a new office in London in the first quarter of 2017, further enhancing the firm's European presence. The London office will increase AGIC's presence in key financial centers, helping it to tap into a growing international investor base and new investment opportunities. The firm currently has offices in Munich, Beijing, Shanghai and Hong Kong.
"The demand for technology products in China is growing fast, driven by China's economic reforms and by massive investments into upgrading its industrial infrastructure. We are very excited to provide powerful support to European companies in Asia, enabling them to fully realize their growth potential," Cai added.
In January 2016, AGIC partnered with ChinaChem Group and another Chinese investor to acquire the global machinery supplier KraussMaffei Group. In June 2016, AGIC acquired a large majority stake in Gimatic Srl, an Italian supplier of end-of-arm tools for various applications in industrial automation. No financial details were disclosed regarding both deals.