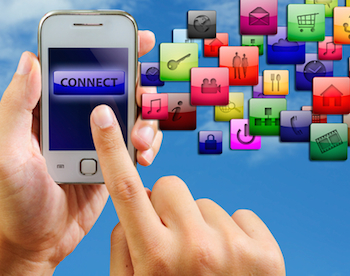 Chinese mobile marketing platform Mobvista Co. Ltd., backed by Midas Capital, Haitong Securities and others, has obtained a credit facility worth nearly US$100 million from Bank of China, in the largest credit facility ever granted by a Chinese bank in the mobile marketing industry in China, the firm announced today.
"For an asset-light Internet company, the trust behind the strategic cooperation with Bank of China wasn't easy to build," said Mobvista's founder and CEO Wei Duan. "The credit facility represents not only Bank of China's recognition of Mobvista's past performance, but also its confidence on Mobvista's future."
Founded in 2013, Mobvista focuses on providing user acquisition and traffic monetization services to mobile app developers across the world. It raised venture funding from NetEase (Hong Kong) Ltd., Midas Capital, Shanghai Media Group, Haitong Securities and China Securities, before completing a listing on China's New Third Boardin 2015.
The company then raised nearly US$80 million via a private placement deal last May to finance acquisitions, buying U.S. advertising company NativeX and European mobile game analytics platform GameAnalytics for undisclosed amount last year.
Mobvista's revenue reached US$118.174 million and net profit reached US$11.525 million for the six months ended on August 31, 2016, according to disclosure filings.
"Mobile marketing is an emerging industry with great momentum. Today's credit facility is based on the recognition to mobile marketing industry, which is in line with Bank of China's commitment to become an efficient and professional partner addressing all demands of small and medium businesses," said Bank of China in a statement.