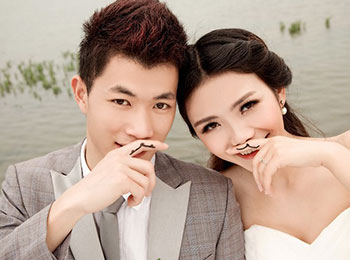 Zhenai, a Chinese online dating site 20% owned by Match.com, is planning a back-door listing via a reverse merger with Shenzhen-listed DEA General Aviation Holding Co., Ltd.
DEA, a Guangdong province-based aviation parts and electronics maker, said in a disclosure filing that it plans to acquire 100% of Zhenai via new share issuance after Zhenai completes the process of dismantling its variable interest entity (VIE), a legal structure permitting foreign investors to hold a stake in a Chinese Internet company.
The deal is still in the process of being finalized and the two parties have not signed a formal agreement, according to the filing.
DEA said that it is buying Zhenai in order to transition itself from a traditional original equipment manufacturer (OEM) business model to a service provider meeting consumers' updated demand.
Founded in 2004, Zhenai disclosed two previous financing rounds in 2008 worth a total of US$11 million, but did not disclose the investors' identities. In 2011, U.S. dating portal Match.com announced plans to acquire 20% of Zhenan for an undisclosed amount.
As of October 2016, Zhenai had over 100 million registered users. The company also registered around RMB1 billion (US$145 million) in revenues and around RMB100 million (US$14 million) in net profits in 2016.
Zhenai was co-founded by a former Morgan Stanley manager Li Song, who is the husband of well-known investment manager Kathy Xu, founder and managing partner of Capital Today.
Jiayuan.com, another Chinese date site backed by Qiming Venture Partners and a number of Chinese angel investors, was established in 2003 and completed a NASDAQ listing in 2011.
Another peer Baihe.com was founded in 2005 and last raised RMB1.5 billion from a number of Chinese companies and investment firms in 2015. The company said at the time that it wanted to pursue a domestic listing.