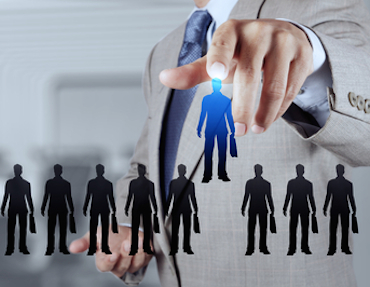 New York-listed Chinese online recruiting portal Zhaopin Ltd. said that it is in advanced discussions with a consortium led by its largest shareholder SEEK International Investments Pty Ltd., together with investment firms Hillhouse Capital Management and FountainVest Partners, about a potential buyout transaction to take the company private.
Earlier this year, the company said it received a preliminary non-binding proposal from the consortium to acquire all outstanding shares of the company not already owned by it for US$18 in cash per American Depositary Share (ADS), or US$9 per ordinary share.
In January 2016, Chinese investment firms CDH Investments and Shanghai Goliath Investment Management L.P. proposed to take Zhaopin private for US$17.50 in cash per ADS. Four months later, Sequoia Capital China teamed up with company management to bid a higher counter offer at US$17.75 in cash per ADS.
There have been repeated bidding wars for good-quality Chinese companies listed overseas, as investors believe that these companies could be re-listed on mainland stock exchanges at much higher valuations.
Chinese high-end hospital operator Chindex International, Inc. completed a privatization deal by TPG Capital, Shanghai Fosun Pharmaceutical (Group) Co., Ltd. and its CEO in 2014 after a bidding war increased the purchase price to US$24 from US$19.50 apiece.
SEEK, an Australia-listed online job advertiser, acquired an initial 25% interest in Zhaopin in 2006, and raised its stakes over the years. As of December 31, 2016, SEEK International owned ordinary shares representing approximately 74.6% of the voting power and 61.3 % of the share capital of Zhaopin.
SEEK is expected to retain control of Zhaopin, if the deal goes through in its current form.
According to the proposal letter, the consortium led by SEEK intends to fund part of the deal through available cash at the company, which may be in the form of a cash dividend.
Zhaopin's special committee, which consists of Peter Andrew Schloss and Alex Chit Ho, two independent directors that are unaffiliated with members of the consortium, has been authorized by the board to review and consider the proposed deal.
Zhaopin is the most popular career platform in China as measured by average daily unique visitors. The company has over 125.2 million registered users including diverse and educated job seekers and companies looking for talent.