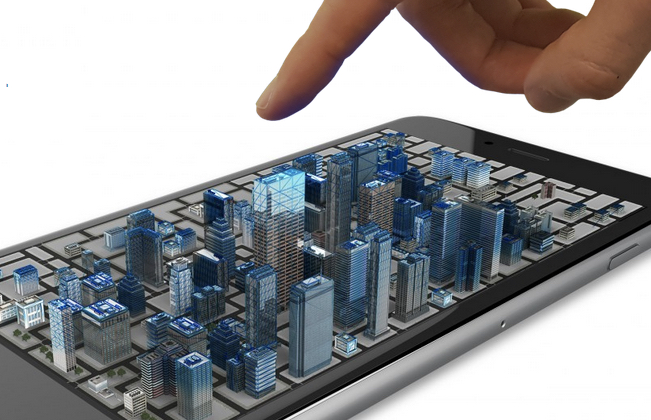 CloudMinds Technology Inc., a Chinese cloud-intelligence start-up that just announced a US$100 million funding round last week, said it had teamed up with holographic company LEIA Inc. to jointly deliver technologies in 3D holographic reality and artificial intelligence on mobile devices.
The combined platform will allow the processing and secure delivery of multi-view 3D "Lightfield" content to mobile phones, enabling users to have a naked-eye holographic experience.
The two companies will share technology expertise, intellectual property, development and manufacturing resources to deliver a premium digital experience to consumer and enterprise users. Supported by investors including mobile operator Softbank, manufacturing powerhouse Foxconn and content provider Altice, CloudMinds and LEIA said they would jointly develop an ecosystem for holographic mobile applications, the two announced today.
"At LEIA, we are building the ultimate interface to the digital world," said David Fattal, LEIA's founder and CEO. "Our platform provides immersive holographic experiences free of glasses and improves the way people communicate, work, learn and entertain themselves. One day soon it will give a human face to AI. It is only natural that we work with the CloudMinds team since they have built an impressive back-end infrastructure that completes our vision."
Founded in 2014 by David Fattal, Zhen Peng and Pierre-Emmanuel Evreux, LEIA is a Menlo Park, California-based company developing holographic reality content platform for mobile and automotive applications. Its proprietary lightfield display relies on a nanotechnology breakthrough to provide mobile, naked-eye holographic experiences. It also has operations in Suzhou, China.
Fattal was principal investigator of the LEIA project at HP Labs and led the spin-off from HP in late 2013 to co-found LEIA Inc.
Founded in 2015 by Huang Xiaoqing, the former head of research at China Mobile, CloudMinds aims to build artificial intelligent "brains" on the cloud, instead of within humanoid robots. By collaborating with LEIA, CloudMinds will leverage its platform to power new applications in healthcare, retail, education, gaming and a wide range of industry verticals.
"With LEIA's partnership, we are introducing an unprecedented 3D holographic experience to our mobile phone users," said Bill Huang, CEO of CloudMinds and a former head of research at China Mobile. "Combined with our AI capabilities in the cloud, we will enable a wide range of new applications such as holographic video calls, 3D online shopping, interactive gaming, and many more."