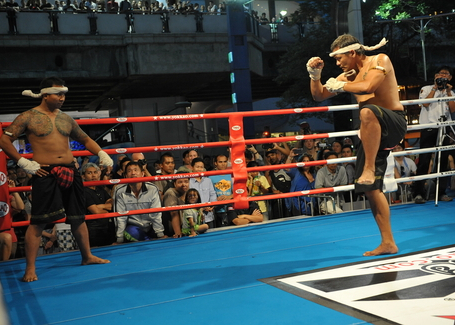 Sequoia Capital China and CMC Holdings, an investment holding company founded by Chinese media mogul and former Shanghai Media Group chief Li Ruigang, have jointly established a sports investment fund to back and consolidate global premium sports assets.
The fund has completed a first closing, the companies said today, but did not disclose any financial details.
The vehicle has already led a series A financing round for Chinese boxing event operator and video platform Beijing Wanmingyang Media. It also invested in a Chinese eSports game operator, Hero Sports.
In 2014, the Chinese sports sector contributed 0.6% to the country's GDP, much lower than the global average of 2.1% and 2.9% in the U.S., according to the companies' announcements.
China's State Council projected in 2014 that the country's sports sector will grow to reach over RMB5 trillion (US$724 billion) in market size by 2025.
The establishment of the investment vehicle is to capitalize on the massive growth potential of the sports sector in China by consolidating global premier sports assets and expanding in the Chinese market, says the announcement.
"We are happy to team up with Li Ruigang-led CMC Holdings to establish a sports-focused investment fund," said Neil Shen, managing partner at Sequoia Capital. "We will utilize the same investment concept to participate in the consumer upgrade trend in sports and help support the growth of sports in China."
In 2014, China had 380 million people who participated in sports activities. The rise of the young consumers are leading growth in sports consumption, including gym memberships, sports event participation and sports media consumption.
"Sports are long-term investments, and require professional knowledge and industry network accumulation," said Li Ruigang. "We will fully leverage our investment and operational advantage to consolidate global resources and conduct cross-industry integration to help grow China's sports sector."
CMC Holdings and its affiliate China Media Capital have already made significant investments in sports, including investing in City Football Group, the owner of football related clubs and businesses including Manchester City, New York City, Melbourne Citysports agencies and others, Chinese sport event management firm Ti'ao Power, sportswear firm Meike International, sports marketing firm SECA, and sports data firm Cubee Technology.
Sequoia Capital China has also invested in many sports companies in China, including sports lottery firm 500.com, sports video platform Douyu TV and ImbaTV.