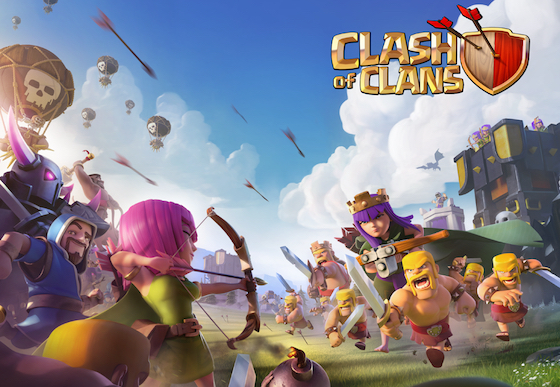 Chinese Internet giants Tencent Holdings Ltd. and NetEase Inc., as well as Tencent-owned Finnish mobile game publisher Supercell Oy, took the top three spots in a ranking of global mobile app publishers based on revenue.
Tencent, Supercell and NetEase were ranked in that order as the three largest mobile app publisher based on revenue earned in 2016 from paid downloads and in-app purchases on the iOS App Store and Google Play Store. Revenue earned from in-app advertising or subscriptions outside app store channels were not included, according to the ranking published by mobile app data firm App Annie.
Tencent led a group of Chinese financial investors to acquire up to 84% of Supercell from SoftBank Group Corp. and the company's employees for US$8.6 billion last year. Supercell is retaining independent operations and continues to be headquartered in Helsinki, Finland.
Out of the top 52 mobile publishers globally, Japanese publishers took the biggest share with 17 companies making the cut, followed by the U.S., which claimed 16 spots. China is the third biggest publisher with 11 companies making the list.
Typically the top 10 ranking undergoes very little change year over year. However, this year is an exception, with three new entrants to the top 10. Tencent climbing to the top spot, up from number six in 2015, while NetEase jumped from 9th to 3rd spot. Most notably, Niantic made its first-ever appearance on the charts, due to the record-shattering success of Pokémon GO.
Asian-Pacific publishers typically dominate the Top 52, and this year was no exception, with 30 of the top publishers hailing from that region.