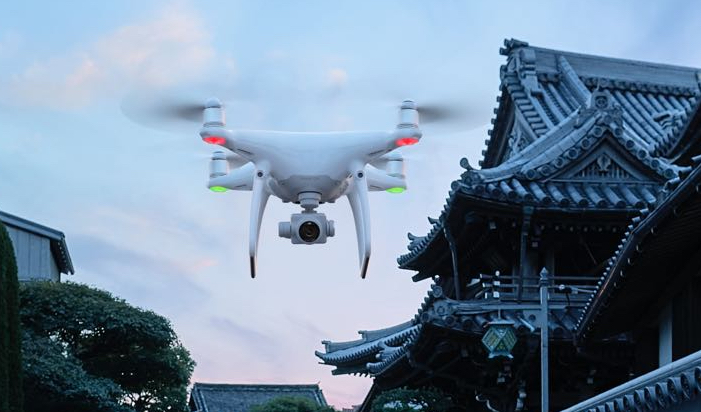 Shenzhen Youkeshu Technology Co., Ltd., a Chinese cross-border e-commerce firm backed by Chinese investment firm CITIC Goldstone Investment Management and others, has selected U.S. logistics giant DHL to help transport drones, parts, as well as other hobbyist items this year, DHL said today in an announcement.
DHL Global Forwarding, the international provider of air, sea and road freight services, will establish a dedicated 24/7 freight control tower in Shenzhen to manage Shenzhen Youkeshu's shipments of drones and unmanned aerial vehicles to more than 100 different countries, as well as providing air, sea, and rail freight services to critical hubs in Asia, Europe, and the United Kingdom.
"With more than 100,000 square meters of warehouse storage for around 100,000 stock keeping units (SKU) from 4,000 different suppliers, we needed a solutions provider who could not only provide a wide range of forwarding modes and routes, but also manage our complex space and delivery requirements in an effective and timely manner," said Marpo Wang, a vice president at Shenzhen Youkeshu.
Under the new deal, DHL staff will also work closely with Shenzhen Youkeshu Technologies' product and trade-lane teams to develop bespoke forwarding services for its e-commerce division, one of the company's fastest-growing channels for overseas sales. The U.S. company has worked with Shenzhen Youkeshu for two years.
"E-commerce has brought significantly more complexity to how we manage factors like shipment volume, transit time, and cargo-ready dates, demanding a great deal of agility to accurately meet constant swings in demand," added Marpo Wang. "DHL's expertise…will play a major role in developing and adapting our strategy for B2B and B2C e-commerce fulfillment in overseas markets, particularly as we continue to expand our product range with new designs for drones and other unmanned aerial vehicles (UAVs)."
Established in 2010, Shenzhen Youkeshu connects Chinese consumers with imported products including maternity and baby products via Chinese e-commerce platforms including JD.com, Vipshop and Miya. The company also connects overseas consumers with China-made products, including drones and consumer electronics, via Ebay, Amazon, Wish and other third-party platforms.
CITIC Goldstone Investment Management and Founder H Fund Co. Ltd, the direct investment arm of Founder Securities, led a RMB400 million (US$56 million) series C round in Shenzhen Youkeshu in January, valuing the company at RMB3 billion (US$580 million) post-money.
The company previously raised RMB100 million (US$14 million) in a series A round in 2014, and received RMB400 million (US$56 million) from a series B financing round in 2015. Numerous Chinese RMB funds, whose identities cannot be verified, invested in the company.
Shenzhen Youkeshu said in January that it recorded a net profit of RMB295 million in 2016, up 660% year-on-year.