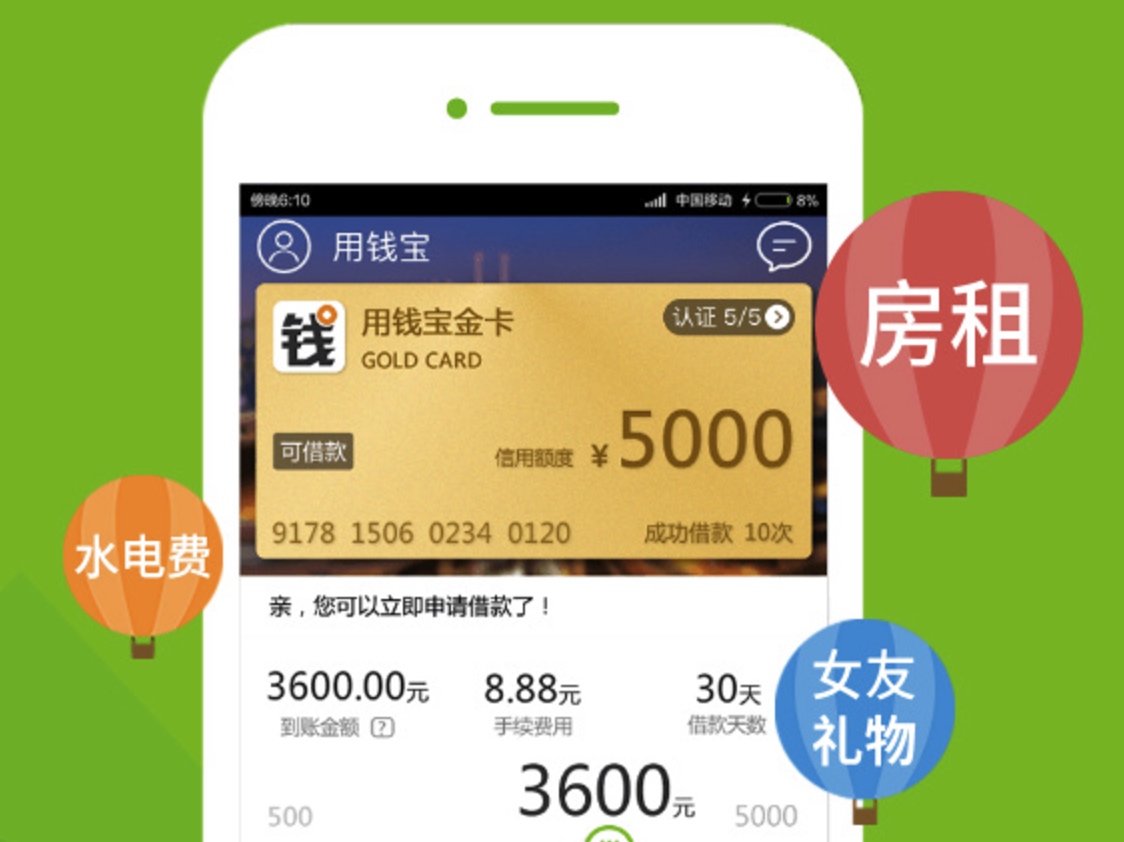 Beijing- and Hong Kong-based private equity firm Golden Brick Capital Management Ltd. and CICC Alpha, an investment arm of the China International Capital Corporation Ltd (CICC), have led a RMB466 million (US$67 million) round in Yongqianbao, a Beijing-based personal loan mobile app operator.
A number of investors including Source Code Capital, Sinovation Ventures, and GX Capital also participated in the round, according to a company announcement.
Founded in 2013, Yongqianbao provides small loans, from RMB500 to RMB5,000, to individual lenders for a period from seven to 30 days, allowing users to complete all the forms required online and receive the money within 30 minutes. The firm claimed that it currently has over thousands of registered users.
The company also announced to upgrade its brand from Yongqianbao to Zhirong Group, and will provides three types of services in the future, including Yongqianbao mobile financial app, artificial intelligence-based risk control system, and big data and artificial intelligence combined credit management platform.
"This is a golden age of artificial intelligence, and I hope our investment in artificial intelligence will account for half of our total investment," said Kai-Fu Lee, CEO and founder of Sinovation. "Artificial intelligence will be first applied in the field which requires big data and can generate high value, and I think financial technology will be one of the best industries of artificial intelligence application."
"U.S. and Europe have a mature financial system, so there's little space left for financial technology companies. However, China has a huge market which hasn't been covered by traditional financial companies. So there's a bright future for Chinese financial technology start-ups," said Wang Zhan, a manager at Golden Brick Capital.
In January, Shenzhen-based Samoyed Financial completed a RMB100 million (US$14 million) series B round from CITIC Capital. One month earlier, EasyLife Financial Services Holding Group Co., Ltd., a travel financial services unit under Chinese conglomerate HNA Group, raised a RMB1.9 billion (US$273 million) series B round from H Capital, Pacific Securities and other investors.